A Welcome to Metro Manila at Its North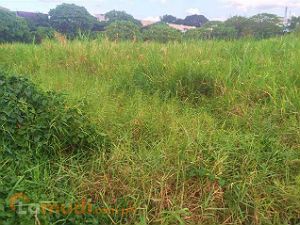 Is investing in a lot for sale in Valenzuela worth it? Valenzuela is the perfect option for those who want to remain in the capital, but want to avoid its more condensed areas.
Located 14 kilometers north of Manila, Valenzuela City is a place that is comparatively devoid of much hoopla compared to its other more high-profile Metro Manila brethren. This is easy to understand given that it has only been a city for a relatively short amount of time, only officially being named a chartered city in 1998.
What the city lacks in name recognition, however, it makes up for in being a multicultural metropolis. Formerly a rural area better identified as an agricultural locale, the city has evolved into one of the major economic and industrial centers in the Philippines.
Its northernmost location in Metro Manila has made it a convenient location for those coming from the north, specifically Bulacan and Pampanga, who want to make a living in the capital - a migration that has been assisted by the relocation of a number of industries into the center of the city. The most notable of these have been recycling companies, and Valenzuela is said to have the highest number in the region since 2002.
A Short City History, but Long Storied Past
Formerly a part of Bulacan, areas covered by present-day Valenzuela include the hacienda of a past Spanish friar, several small political settlements, and a Spanish garrison. The city's name is said to be of two origins: one simply being the diminutive variant of Valencia, as Valenzuela actually stands for "little Valencia" in Spanish. The other is said to be that the once-town was named after Pio Valenzuela, a Tagalog physician who served as one of the leaders of the Katipunan.
The city's past and more recent histories are evident in its landscape through its various landmarks. This includes the Valenzuela City People's Park, a 1.3-hectare urban park located beside the city hall, and the National Shrine of Our Lady of Fatima, the center of the Fatima apostolate that was declared a tourist and pilgrimage site, but is remarkably known most as the church associated with Our Lady of Fatima University.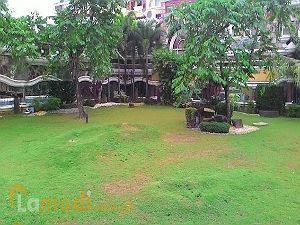 The Ideal Lot for Sale in Valenzuela
As a former agricultural town that has only been a city for a little under two decades, Valenzuela features a combination of urban conveniences with rural sensibilities. The city is one of the decidedly suburban areas in Metro Manila, making it easy to find a lot for sale in Valenzuela. Valenzuela City is the ideal location for homebuyers to own land in a region that is most known for high rises and mixed-use developments.
Prices of a lot for sale in Valenzuela City are some of the most favorable in the National Capital Region as of the present time with as little as PHP 5.6 million is enough to garner a buyer with 108 square meters worth of a lot for sale in Valenzuela in neighborhoods like the city's Bisig area.
Big investors, on the other hand, who want to make major investments on a large commercial, industrial, or agricultural lot for sale in Valenzuela can go big and pool just a little more than a quarter of a billion pesos for lots with as much as 12,500 square meters worth of area in key locations like Daang Bato Road or right by the McArthur Highway.
Frequently Asked Questions
Is there an agricultural lot for sale in Valenzuela?
Yes, there are 4 agricultural lots for sale in Valenzuela. You can tap into the city's thriving agricultural sector with a fertile agricultural lot.

Is there a residential lot for sale in Valenzuela?
Yes, there are 31 residential lots for sale in Valenzuela. If you want to live in this progressive yet peaceful city, then a residential lot is a great place to set up your dream home. You can also build a profitable rental property.

Is there a foreclosed lot for sale in Valenzuela?
Yes, there are 4 foreclosed lots for sale in Valenzuela. A foreclosed lot can help you afford a property upfront, as well as give you a substantial return on your investment.