One of the most affordable housing markets in Metro Manila, the average price of a two-bedroom house in Valenzuela is PHP 2.45 million according to data from Lamudi (2016).
Buying a house in Valenzuela is a popular choice among homebuyers, given the city's affordability. At the same time, the city is also highly accessible to the rest of Central Luzon via the North Luzon Expressway and MacArthur Highway.
Valenzuela is also home to a number of good public and private universities, including Pamantasan ng Lungsod ng Valenzuela, Valenzuela City Polytechnic College, and Our Lady of Fatima University, among others.
The city also boasts a number of private and public hospitals, including Valenzuela City Emergency Hospital, Calalang General Hospital, Sanctissimo Rosario General Hospital, and Fatima University Medical Center.
An Industrial and Educational Center in Metro Manila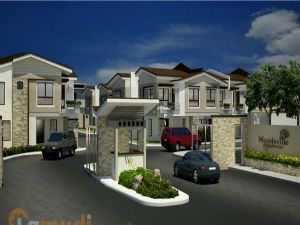 Named after doctor and revolutionary, Pío Valenzuela, the municipality of Valenzuela used to be a part of Bulacan province before it was annexed by the newly created Metropolitan Manila in 1975. In 1998 it was converted into a highly urbanized city by former president Fidel V. Ramos. Its economy is driven mainly by manufacturing and industry, and the city's central areas are home to a large number of factories.
Although the city may seem like a predominantly industrial and residential location at first glance, it is actually home to a number of historical and cultural sites, as well as a few festivals celebrating its patron saints.
Among the city's most visited sites include the National Shrine of Our Lady of Fatima, which has been declared a pilgrimage site by the Catholic Church, and the San Diego de Alcala Church, which is the city's oldest. Other attractions include Museo Valenzuela, People's Park, and "Arkong Bato," a stone arch built by the Americans in 1910 to serve as border between the provinces of Bulacan and Rizal.
The city's town fiestas and festivals are also well-attended, including the Feast of San Diego de Alcala celebrated every November 12, and the Mano Po, San Roque Festival, which is celebrated every May 12 in Mabolo.
Opting for a House and Lot for Sale in Valenzuela City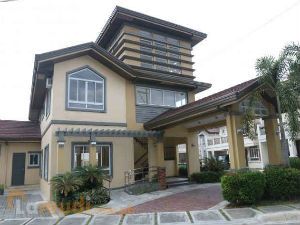 The city may seem heavily built up for the first-time homebuyer with very little space available for a house and lot for sale. Valenzuela, however, has plenty of subdivision developments, townhouse projects, and traditional row houses, especially its barangays east of the North Luzon Expressway, including Canumay, Lingunan, Lawang Bato, and Ugong, among others.
A house for sale in Valenzuela is typically listed for not more than PHP 2 million, but it is not unheard of to chance upon a newly built home or townhouse with asking prices of between PHP 6 and 10 million. These properties are normally situated in mid-end subdivisions and will boast of a minimum of three bedrooms and parking space large enough for two cars.
For more affordable options, there is also a considerable number of foreclosed house and lots for sale in Valenzuela City, most notably from the country's largest banks and brokerage firms. Some of these properties can be had for as little as PHP 865,000, while others can have asking prices of close to PHP 3 million, which boast floor areas of more than 500 square meter and lot areas of approximately 430 square meters.