TAGUIG RENT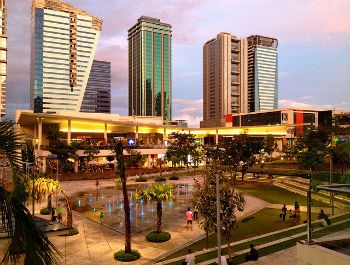 Synonymous to words like wealth, prestige and power, this city of Taguig used to be a simple community of fisher folk back in the precolonial times. Throughout the years, it transformed itself from a small fishing village, to an energetic and dynamic city that encompasses a total land area of 17.46 square miles and has a population of 644,473. Located at the south eastern portion of the National Capital Region (NCR), more commonly known as Metro Manila, the city is ranked as first amongst the others in the Philippines by the World Bank in the Ease of Doing Business Index.
Historically a part of the Kingdom of Tondo, ruled by Rajah Soliman, the fishing industry in this area was thriving due to its close proximity to Laguna de Bay, the largest body of freshwater in Luzon. When the Spaniards came, it was one of the few communities in the country that did not welcome the Spanish colonialists warmly. As a result, numerous battles and uprisings between the natives and the Spaniards occurred. Many people from here were members of the revolutionary government established by General Emilio Aguinaldo, the first president of the Philippines.
During the American occupation, majority of the people were just as resistant. General Pio del Pilar, a hero and patriot, lead a battle against American forces, but was defeated. Consequently, the Americans occupied the city, and built a military camp named Fort McKinley. It was later renamed Fort Bonifacio after the Father of Philippine Revolution – Andres Bonifacio. It is now the permanent headquarters of the Philippine Army.
RENTING PROPERTY IN TAGUIG
In more recent times, Taguig underwent a conversion into a business and lifestyle complex. Particularly in the Bonifacio Global Area (BCG), locals and foreigners mingle and live cosmopolitan lifestyles.
The BCG is home to: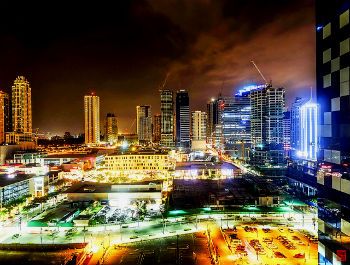 corporate buildings
luxurious condominiums
premiere shopping centers
other commercial establishments
Globe Telecom, JP Morgan Chase and Co., and HSBC are just some international companies that are based here. The city also boasts of four major shopping centers to suit every need and personal preference.
Market! Market!
Serendra
Bonifacio High Street
the newly opened SM Aura
For residents wanting to live at the center of it all, or local and international companies looking to set up or expand ventures in the Philippines, Taguig is definitely an ideal place to rent property.
Photographs from Vincent Sanga and Daniel Go (Flickr)