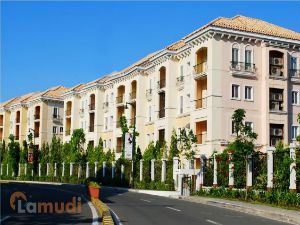 The Hot Property Market in Taguig
The first thing that comes to mind whenever one talks about Taguig is Bonifacio Global City (BGC). As Metro Manila's fastest rising central business district, BGC used to be a part of the military reservation of Fort Bonifacio, the headquarters of the Philippine Army. Since its conception, BGC is now home to local and foreign companies, colleges and universities, entertainment centers, and of course, shopping centers.
Not far away from BGC is a relatively small but upcoming mixed-use estate called McKinley Hill. Named after Fort McKinley, the original name of Fort Bonifacio during the American colonial period, it was developed by Megaworld, which is perhaps best known in the real estate industry for developing integrated mixed-use complexes. After Eastwood City in Quezon City and Newport City in Pasay, McKinley Hill is one of the large-scale mixed-use estates that the company developed within Metro Manila.
At present, McKinley Hill current has an interesting mix of properties. Primarily conceived as a commercial center, it has office buildings that hosts some of the country's largest local and foreign companies, and its shopping malls always attract the attention of buyers and even those who simply want to have great time. There are also large residential condominium complexes in the estate, most of which were designed to cater to the most discriminating of real estate investors and potential condo dwellers. Of course, the institutional area of McKinley Hill hosts several schools, as well as the embassies of the United Kingdom and South Korea.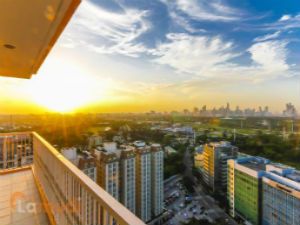 Choosing a McKinley Condo for Rent
McKinley Hill, located at the southern section of Fort Bonifacio, offers the best place where one can be at the center of it all. For only PHP 18,000 per month, one can rent a condo at the Stamford Residences, one of McKinley Hill's premier addresses. The condo, located on the 16th floor, has a floor area of 32 square meters, which is an excellent choice for individuals wanting to have large living spaces. It is located near schools and foreign embassies.
If one prefers a really larger condo unit, then the 103 square meter two bedroom unit at The Venice Luxury Residences should satisfy your need for only PHP 90,000 a month. If something in between is preferred, then a one bedroom furnished unit can be leased for PHP 33,000 per month. Whatever your lifestyle requires, there will surely be a condo for rent in McKinley Hill that fits.