European-Inspired Community That Entices Everyone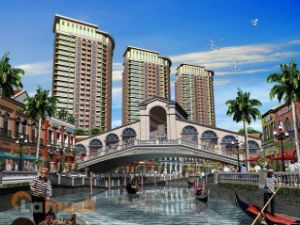 Any Filipino can argue that southern Metro Manila is more industrialized and more corporate than the northern half. It is evident by the higher number of skyscrapers and companies residing in the south. One of the southern cities that contribute to this fact is Taguig with the booming businesses in the Bonifacio Global City (BGC) area. Just across BGC, one can find a small developed area that is sprawling with condominiums, bars, posh restaurants, and shopping centers; that place is named McKinley Hill.
A stylish township inspired by the culturally brightened cities of Italy and Spain, it brings the Mediterranean spirit closer to Filipinos. The township is home to a number of classy establishments that welcome visitors with their topnotch services and grand aesthetics. Among them is the Venice Grand Canal Mall, a uniquely designed mall inspired by the world-famous Grand Canal in Venice, Italy. The mall offers a gondola ride across the mall-wide pool to give visitors the perfect selfie with a near authentic European feel.
Aside from the Venice Grand Canal Mall, McKinley Hill also has a plethora of interesting establishments. There are a number of concept restaurants and boutiques surrounding the township's narrow streets. More active residents can jog in McKinley Hill's uphill streets for some added challenge. The township even has its own all-weather football stadium, which hosts the games of the local United Football League to complete the European feel.
Apart from all the entertainment hotspots, McKinley Hill is in its own right also an educational hub. It is home to many international schools; among them the Chinese International School, the Meridian International College, and Enderun Colleges. The township is also home to the embassies of the United Kingdom, South Korea, and the United Arab Emirates. The township may not be as large as the Makati central business district, Ortigas Center, or BGC, but it makes up for its beauty and the opportunities it holds.
An Astounding Condo for Sale in McKinley Hill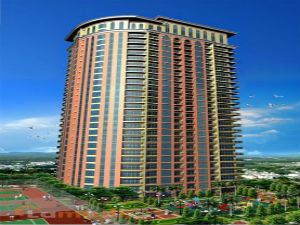 When Megaworld Corporation began working on McKinley Hill, condominium developers saw potential in the area; hence, condo buildings sprouted up faster than the grass around the township. Right now, there are even more opportunities to buy a condo in McKinley Hill. All of the McKinley condos for sale offer cozy and adequate living spaces with an awe-inspiring view of the European-inspired township. All condo developments have complete amenities and courteous staff.
Single occupants or new couples can choose to stay in one-bedroom units, while growing families can choose to go for ones with two to three bedrooms. Wheeled-off clients can check out the multi-level penthouse that are being offered by premium sellers. Even the Venice Grand Canal Mall has its own condo offers, and its main selling point is the first-hand sight of the canal.
The narrow streets may prove to be an advantage since it makes establishments more accessible and within walking distance. Right now there are still a lot of available condo units in McKinley Hill, but until when? Do not get left behind! Choose a condo for sale in McKinley Hill now before they get sold out.