The average price (2016) of a house and lot for sale in Taguig is ~PHP 34,350,000. Taguig is Metro Manila's third most expensive housing market, next to Makati and Muntinlupa.
One of the most buoyant real estate markets in the Philippines, Taguig will see the completion of a number of high-profile mixed-use developments over the next few years, which will soon become full-fledged business districts in their own right. These include Ayala Land's Arca South and Megaworld's McKinley West.
Bonifacio Global City (BGC) is situated in Taguig, which is touted as Metro Manila's next central business district. BGC is already home to a number of high-profile structures including Shangri-La at The Fort, the Net Park, and Grand Hyatt Manila.
Taguig is also touted as an educational hub, being home to many of Metro Manila's international schools, including the International School Manila, the British School Manila, Everest Academy Manila, and the Manila Japanese School.
A City Making Its Way to the Top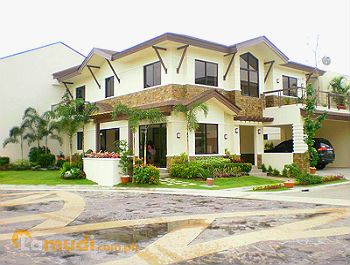 From its early beginnings as a farming and fishing community situated along the shores of Laguna de Bay, the city of Taguig has since established itself as one of the most prominent cities in Metro Manila. It is the location of the Bonifacio Global City (BGC), which along with the Makati Central Business District (CBD) and Ortigas Center, is one of the country's most important economic and commercial centers. Real estate specialists predict that this former military camp will soon replace Makati as Metro Manila's most important CBD.
BGC is not the only reason for the city's continued rise. Future developments will also likely further enhance the city's profile and livability. Arca South, a 70-hectare business and lifestyle district, is currently being developed by Ayala Land. McKinley West, Megaworld's 34.5-hectare township, is currently under construction opposite McKinley Hill. Taguig will also immensely benefit when the planned 47 kilometer Laguna Lakeshore Expressway Dike is completed.
Making Long-Lasting Investments
With the city's foreseeable emergence as the country's premier economic district, it stands to reason that the demand for residential property in the area will also increase. Those looking to live, study, or establish careers in the city would be best served to invest in a property now or in the immediate future while the best deals are available.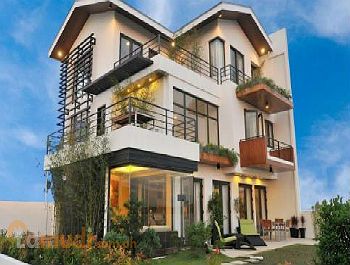 While the city is a burgeoning urban district, Taguig-living is not limited to condominiums and apartments. The city's many barangays offer house and lots available in a wide range of prices. While a house for rent is a viable option to those who wish to maintain flexibility in their finances, investing in a house for sale is more beneficial long term. Any property purchased is likely to have a greater future value as the city continues to rise.
House for Sale in Taguig
The city of Taguig offers many houses ready to be sold. From modest two-bedroom townhouses to elaborate two to three-storey mansions, the options are many for those looking to make the city their home. Like the city's commercial district, most of its residential areas feature optimum livability thanks to a well-developed city plan. This means more than adequate access to city utilities and numerous options for transportation.
For as little as PHP 1.3 million, interested buyers can buy a home that features as many as three bedrooms. For those with more to spend, modernized three-storey townhouses in AFPOVAI Village are available for PHP 6 million.