The average price of a condo for sale in Taguig, which holds jurisdiction over Fort Bonifacio, is PHP 136,000 per square meter.
One of the 28 barangays that comprise Taguig, Fort Bonifacio holds jurisdiction to both Bonifacio Global City and McKinley Hill, two of the city's most important business districts.
Considered one of the most competitive cities in the Philippines, Taguig boasts a number of well-established business districts and a few upcoming ones. Among those yet to be completed include Megaworld's Uptown Bonifacio and McKinley West, and Ayala Land's Arca South.
The majority of well-known international schools in Taguig (and indeed in Metro Manila) are in Fort Bonifacio, including International School Manila, the Manila Japanese School, the Chinese International School Manila, Korean International School Philippines, and the British School Manila, among others.
Metro Manila's Newest Business and Financial Hub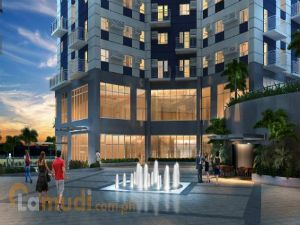 Why should you invest in a BGC condo for sale?
Known simply as Bonifacio Global City (BGC), Global City, or The Fort, Fort Bonifacio is a former military camp owned by the Philippine government that was privatized in 1995 through the Bases Conversion Development Authority (BCDA). Developed by the Bonifacio Land Development Corporation (BLDC), a joint venture by the BCDA, Ayala Land Corporation, and Evergreen Holdings, BGC is now Metro Manila's third most important business district after Makati and Ortigas Center, and will soon become the home of the Philippine Stock Exchange.
A common misconception about Fort Bonifacio is that it is single real estate project developed by one company. Although the BLDC is the legal entity in charge of the overall masterplan of BGC itself, the greater Fort Bonifacio area is composed of several real estate projects (BGC being one of them) by different developers—all of which offer plenty of BGC condos for sale. These projects include Forbes Town Center, Uptown Bonifacio, McKinley Hill, and McKinley West by Megaworld Corporation, Veritown Fort by Federal Land, and central BGC itself.
Condo for Sale: BGC & Other Areas in Fort Bonifacio
Bonifacio Global City
Considered as the physical core of Fort Bonifacio, BGC is where most of the area's most renowned landmarks, towers, and leisure centers are found. These include Bonifacio High Street, Serendra, The Fort Strip, Market! Market!, Shangri-La at The Fort, and numerous parks and recreation areas. It is also in this area where the future headquarters of the Philippine Stock Exchange is being built, along with some of Ayala Land's high-profile residential towers. A condo for sale in BGC can be found in The Suites, West Gallery Place, East Gallery Place, and High Street South Block, among others.
Forbes Town Center
Situated at the western side of The Fort next to the Manila Golf Club, Megaworld's Forbes Town Center is a 5-hectare township of high-rise condos, a restaurant strip, and retail areas. Close to it is Burgos Circle, whose most famous landmark is The Trees, an art installation by local artist Reynato Paz Contreras.
McKinley Hill and McKinley West
McKinley Hill is the older of these two townships by Megaworld, which boasts more than 30 condo towers, 17 office towers, and a Venetian-themed mall. It is also home to several schools, including the Chinese International School Manila, Enderun Colleges, and the Korean International School Philippines.
McKinley West, on the other hand, is currently being developed, and when completed will boast of an upscale village, office towers for business process outsourcing (BPO) companies, and high-end residential condos.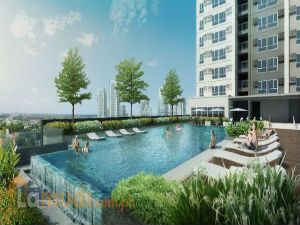 Veritown Fort
A project by Federal Land, Veritown Fort is situated in the northern part of Fort Bonifacio whose skyline is made more prominent by the Grand Hyatt Manila, a mixed-use tower that will house a Hyatt hotel, high-end condo units, and corporate offices.
Several condo projects in this area are also in the works.
Others Areas
There are several other locations within Fort Bonifacio that offer plenty of condos for sale, including the areas between McKinley Parkway and 26th Street, where condos like The Infinity, South of Market, Pacific Plaza Towers, The Beaufort, Trion Residences, and Seibu Suites are found. Beyond this area are more high-end condos in BGC, including Arya Residences and Essensa Private Residences.