A Global City of Amazing Opportunities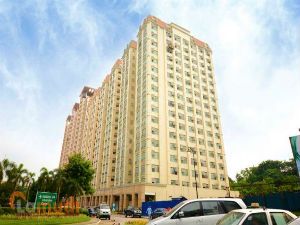 With its soaring buildings and colorful lights reflected in the waters of Laguna de Bay, Taguig City is now being hailed as one of Metro Manila's trendiest spots. It is, for Filipinos and foreigners alike, an ideal place to live, work, and play.
For a start, it is the home of the Bonifacio Global City (BGC), one of the Philippines' most influential business districts and an ever-expanding labyrinth of corporate headquarters, shopping malls, embassies, restaurants, and, of course, residential buildings. As a city of boundless opportunity, Taguig has continuously attracted individuals who are determined to make it in the fast lane; enthusiastic in taking part of the city's incredible growth; and looking for amazing real estate opportunities. Of course, great real estate deals are always present in a city such as this. Taguig seeks to replicate nothing less than the best in all the world.
Choosing a Studio Unit for Rent in Taguig
Rent in Taguig can command premium prices because of its popularity, especially when you are close to major business and retail developments. For young professionals working in the city, a studio-type apartment would then be your best option. Below are some examples of studios for rent in Taguig to help give you a picture of what you might find.
A 25 square meter fully furnished studio in Morgan Suites Residences in McKinley Hill can be rented for PHP 25,000 poer month. The residential building is in the neighborhood of the Venice Piazza and the Venice Grand Canal Mall. From here, it is also only a short ride away to the BGC and the Makati central business district. You might also find luck and find studio units available for as low as PHP 18,000.
Another studio-type apartment that can be rented for only PHP 18,000 is a full furnished unit in Stamford Executive Residences in McKinley Hill. The building is in the neighborhood of the McKinley Hill Arcade, the Venice Piazza, the Blue Leaf Events Pavilion, One World Square, Two World Square, United Health Group, Accenture McKinley, and Enderun.
For something cheaper, a 21 square meter fully furnished unit can be found at Ridgewood Towers, a building with the most modern amenities and is conveniently located also close to the hotspots of the city. Its monthly rental rate is PHP 16,000.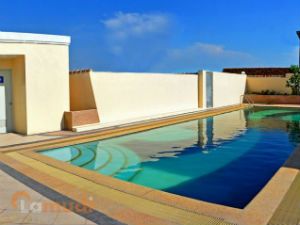 For those looking for something bigger and grander, a bare brand-new 40.10square meter unit with a balcony at Venice Luxury Residences in McKinley Hill can be rented for only PHP 25,000 monthly. Located near the Venice Grand Canal Mall, the building evokes the extraordinary élan and grandeur of Italy. This studio would be great as a bachelor (or bachelorette) pad.
Another studio perfect for single young professionals is a fully furnished corner unit with a floor area of 42 square meters at the Bellagio Tower 2 in Forbestown Center. Available for PHP 36,000 (inclusive of association dues), the unit overlooks Burgos Circle and the Mind Museum. It is in the neighborhood of the Manila Golf and Country Club, Forbestown Strip, and St. Luke's Medical Center. An additional separate one-car parking slot can be included for PHP 6,000 a month.
These are only some of the choices that await you in this global city. Invest in a studio in Taguig today to truly enjoy the country's newest playground and business hotspot.