The average rent of a one-bedroom condo in Taguig is PHP 42,000 per month according to 2016 Lamudi data. This makes Taguig the second most expensive condo market in Metro Manila after Makati.
Considered one of Metro Manila's centers for education, Taguig is home to many international schools, including the International School Manila, the Manila Japanese School, the Chinese International School Manila, Korean International School Philippines, and the British School Manila, among others.
Taguig is also home to a number of good tertiary educational institutions, such as the Polytechnic University of the Philippines (Taguig campus), the Technological University of the Philippines (Taguig campus), and Taguig City University.
Although much of Taguig's commercial and leisure activities are centered around Bonificio Global City and McKinley Hill, a number of shopping malls have opened outside these districts, including the newly opened Vista Mall Taguig in Brgy. Ususan.
A City Emerging as a Choice Destination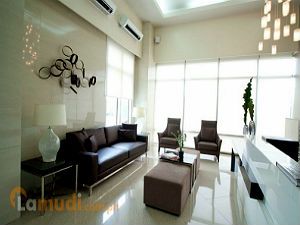 The city of Taguig continues to emerge as a choice living destination in Metro Manila for a variety of reasons. Once a large fishing community due to its proximity to Laguna de Bay, the city is now one of the county's biggest emerging commercial, industrial, and financial districts. Living here is a great alternative to living in Makati.
The city is most notable for being the home of the Bonifacio Global City (BGC), a commercial center situated in the city's Fort Bonifacio area. BGC is where one can conveniently find a plethora of the city's finest retail centers, banks, multinational companies, and schools.
Along with BGC, there is also McKinley Hill, which similarly holds a number of fine commercial, financial, and educational establishments. A relatively new lifestyle destination, McKinley Hill is recommended for those who prefer to be in an area where the busy pace of the Metro is not quite as evident.
Condo for Rent: Taguig Living
Living in Taguig is easy. The area has a number of existing and upcoming residential developments, allowing home-seekers to conveniently find a suitable a house, apartment, or condominium for sale or for rent.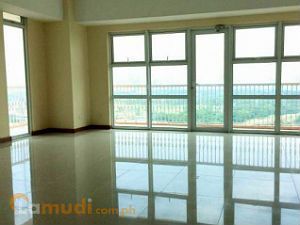 A Taguig condo for rent comes in a variety of sizes and prices. For more affordable options, units in Cypress Towers along C5 Road or Acacia Estates offer a good option. These projects are up-to-par with other developments from pricier locations when it comes to quality. They also offer top-notch amenities, such as swimming pools, a clubhouse, and playgrounds. Monthly rent ranges from PHP 28,000 for a two-bedroom to PHP 40,000 for a three-bedroom.
For those who can afford more, flats in the BGC can offer renters so much more than just living space. Units in One Serendra for example, let residents enjoy access to three swimming pools, lush greeneries, well-appointed gyms, and walking distance to BGC's lifestyle and leisure areas. Prices here can range from PHP 50,000 for a one-bedroom garden unit to almost PHP 200,000 for a huge and high-ceilinged penthouse.
A unit in a well-designed and developed condominium can provide everything one needs to enjoy the utmost in urban living. Most of these residential buildings offer a host of different amenities and are commonly situated in areas that are near key commercial districts. Renting provides all of these conveniences, as well as the flexibility to keep up with the fast pace and constant changes that tend to occur in a highly urbanized city like Taguig.