Endless Opportunities in the City of the Future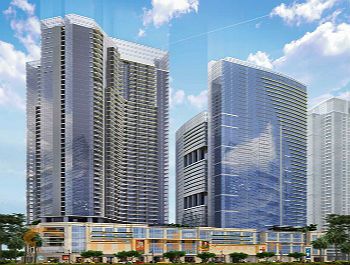 Many consider Taguig to be the city of the future because of its continuous infrastructure developments and its growing number of local and international investments. The city's public roads and drainage systems are already considered to be the best in the entire Philippines. Its central business district, the Bonifacio Global City (BCG), is also foreseen to soon replace Makati as the premiere business area of the country.
More and more companies and organizations are relocating to this city. Globe Telecom, JP Morgan and Chase, and the Department of Energy call this city home. Some of the Metro's most popular commercial centers are also situated here, especially in the BCG. Purchasing a condo for sale in Taguig means you have direct access to Market! Market!, Bonifacio High Street, Serendra, and SM Aura for shopping, jogging, business lunches, family gatherings, and even for walking your dog.
As a city on the rise, new enterprises continuously emerge throughout the city, with real estate developers breaking ground throughout the area. These circumstances make it easy to find a condo for sale in Taguig that provides its residents with many modern conveniences. One of the most notable upcoming developments is Arca South, a mixed-use expanse made for retail, commercial, institutional, and residential use.
A Premiere Educational District
Similar to its neighboring cities in Metro Manila, Taguig is a premier location for tourism and education. Apart from the aforementioned commercial establishments, the city is frequented by thousands each day as they visit places like The Mind Museum, the Department of Science and Technology, and the Dambanang Kawayan.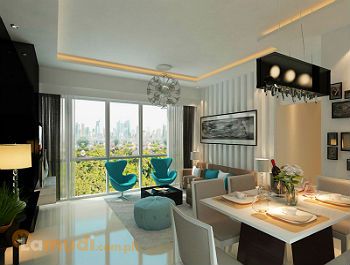 Some of the country's most prestigious international schools are also based in this city. These include the British School Manila, Enderun Colleges, Korean International School Philippines, the Manila Japanese School, and International School Manila, just to name a few.
Taguig Condo for Sale: Your New Home
Choosing any kind of residential real estate in Taguig is always a good investment. Living in this city provides convenient proximity to everything the city has to offer. From an apartment for rent to a condo for sale in Taguig, there are a variety of properties on the market to choose from. It is definitely not difficult to find something that best suits one's needs.
For an investment of around PHP 2.8 million, one can already be the proud owner of a two-bedroom condo for sale in Taguig in Cypress Towers, a condo situated along C5 Road in Pamayanang Diego just across McKinley Hill. For those who prefer to be at the center of BGC, there are plenty of mid-range options for a condo for sale in Taguig in Forbes Town Center, 30th Street, and 1st Avenue. Buy a flat in Forbeswood Heights, Sapphire Residences, McKinley Residences, and Fort Victoria. Their one-bedroom units have selling prices of PHP 5 million or lower.
Frequently Asked Questions
Is there a condo for sale in Taguig in McKinley Hill?
Yes, there are 716 condos for sale in Taguig in McKinley Hill. McKinley Hill is one of the biggest townships in Manila, and also one of the most exclusive and luxurious communities in the area.
Is there a penthouse condo for sale in Taguig?
Yes, there are 100 penthouse condos for sale in Taguig. A penthouse condo is the ultimate luxury condo unit available on the market.
Is there a studio condo for sale in Taguig?
Yes, there are 485 studio condos for sale in Taguig. Buying a studio condo is great if you're a single person, busy professional, or student. They're also highly sought-after rental properties, so you can definitely look forward to a substantial return on your investment.