TAGUIG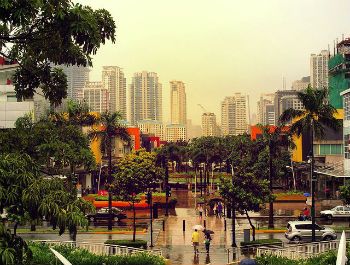 Taguig is one of the sixteen (16) districts that comprise the National Capital Region (NCR). It has a land area of approximately 17.46 square miles and a total population of 644,473 as of the 2010 statistics. With a rich historical past, the city is now one of the most dynamic and stimulating cities in Metro Manila. Located in the south east of the capital, it is home to one of the country's most famous:
commercial areas,
multinational corporations, and
shopping malls
Before it became the city that it is today, it used to be a small simple town that was part of the greater Sultanate Kingdom of Tondo, rule by Rajah Soliman. It thrived on fishing as its main source of livelihood because of its close proximity to Luzon's largest body of freshwater, Laguna de Bay.
When the Spaniards came in the Philippines, majority of the townspeople did not welcome the colonizers, unlike the other towns. Numerous battles and revolutions within the district occurred as a result. Many people from the city were members of the revolutionary government established by General Emilio Aguinaldo, the first president of the Philippines.
During the American occupation, the district reinvented itself, and 25.78 kilometers-squared were developed to become the military camp known as Fort McKinley (now called Fort Bonifacio). It is now the permanent headquarters of the Philippine Army.
When the country gained its independence, a progressive district emerged, making it one of the most developed cities in the country. The city is ranked as first amongst the other cities in the Philippines by the World Bank in the Ease of Doing Business Index.
BUYING PROPERTY IN TAGUIG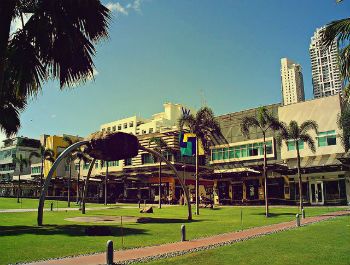 Fort Bonifacio, now called as Bonifacio Global City (BGC) was converted into a lifestyle and business complex. Globe Telecom, JP Morgan Chase and Co., and HSBC are just some international companies that are based here. Other establishments can be found here, such as:
the world-class St. Lukes Medical Center, ranked amongst the top hospitals in Asia
prestigious schools
shopping centers, which includes Market! Market!, Serendra, Bonifacio High Street, the newly opened SM Aura
other commercial areas
More and more people have begun to choose this city as a place of residence because of this. Local and international enterprises looking to expand their business in Asia are also looking at the city because of its low tax rates and anti-corruption policies. Taguig is definitely an ideal place to buy property, whether residential or commercial.
Photographs from Roberto Verzo and fitri agung (Flickr)