People looking to move into Taguig are young-professionals looking to improve their careers since Taguig is home to many corporations, especially those in the IT industry. Taguig also has some of the easiest business policies in the Philippines, thus making it more appealing to those looking to start their own companies.
Apartments in Taguig at this price range can either be semi-furnished with only a bed and a bathroom ready for use or fully furnished with everything prepared already, including a functioning kitchen.
Many of the apartments in Taguig offer their tenants free use of their amenities like the swimming pool, gym, lounge, a tennis court, and even a basketball court.
Taguig City is a prime location for those looking for work in the IT business since Taguig, specifically BGC, mostly has IT companies.
Affordable Apartment for Rent in Taguig City for Php 5,000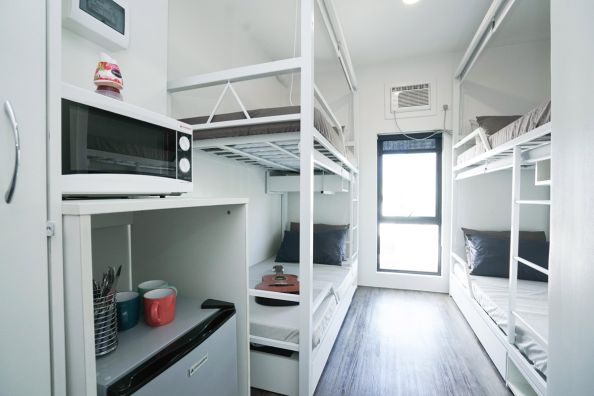 Known as Bonifacio Global City or BGC, the leading lifestyle and financial hub here in the Philippines, the city of Taguig continues to be a popular city of choice for both long-term residents and renters alike.
The Taguig of the past was once part of the Kingdom of Tondo that housed both early Filipinos and Chinese residents according to several artifacts that historians would later dig up. Even though early residents were farmers and fishermen, the City of Taguig is known to consistently resist foreign rule.
Now, Taguig is one of the highly urbanized cities of the Philippines with a population of more than 800,000 residents. It can be found on the south-eastern portion of Metro Manila and is surrounded by different cities like Muntinlupa, Paranaque, and Pasay to name a few.
Even though BGC continues to be a popular area for both residents and tourists, Taguig also houses different landmarks like the Parola, the Libingan ng mga Bayani, the Dambanang Kawayan, and the Veterans Museum.
Taguig City continues to be competitive in the financial district today with the local government continuing to implement good business policies. However, would-be renters can still find affordable property options including apartments. Prices for apartments in Taguig can range from Php 2,500 to Php 5,000. With the prices changing depending on the location, if it is near the CBD, and if the space will be shared with other renters.
What would a renter expect when renting a Php 5,000 Apartment in Taguig City?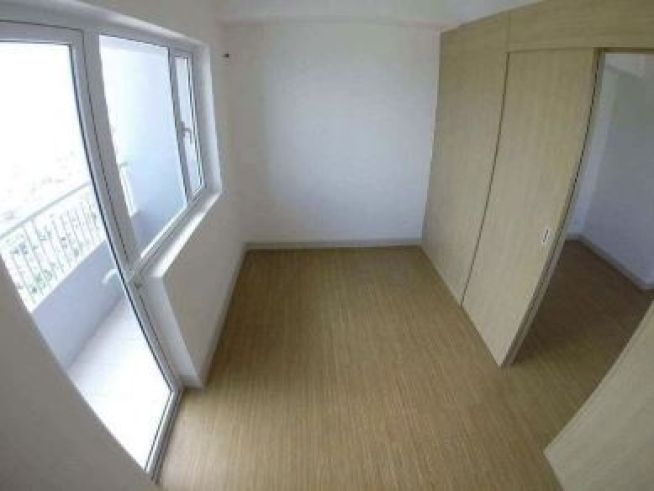 Apartments in Taguig City that are priced at Php 5,000 are apartments near business districts like BGC and Mckinley West. The apartments can either be semi-furnished or fully furnished.
The semi-furnished apartments will have a bed, Wi-fi, TV, and air conditioning installed. However, a kitchen will not be available for use if the renter decides to move in, unlike a fully furnished apartment.
Affordable apartments in Taguig also have amenities that are free of use for the tenants. These amenities include a gym, basketball court, swimming pool, tennis court, and a lounge.
Why should a renter consider renting an Apartment in Taguig City?
Taguig is a center of both business and lifestyle that both young-professionals and families alike will enjoy. Renters will be able to enjoy the different lifestyle malls Taguig has to offer like Market! Market!, SM Aura, Bonifacio High Street, Central Square, One Bonifacio High Street Mall, and Uptown Mall, located in Uptown Bonifacio.
Uptown Bonifacio also presents a variety of activities from different food options, past time activities like a walk in the park or arcades, and, of course, a wide option of night life activities.
Education is also a primary concern for the local government with the government promising tuition fees to be free from pre-school to higher education while providing students with necessary uniforms and school materials. Classrooms have also been fully equipped with air conditioning units and CCTV.
When it comes to transportation, Taguig city crosses two main highways mainly the Circumferential Road or C5 and the South Luzon Expressway or SLEX. Bus terminals can also be found inside the city thus making travel to different areas easy.
Work Opportunities in Taguig City
Taguig city is a prime location for young professionals who are looking to advance their careers, particularly those in the IT industry. Since BGC is home to different tech companies.
Taguig also offers low tax rates compared to its neighbors thus making it easier for those looking to start a business.