The Heart of Metro Manila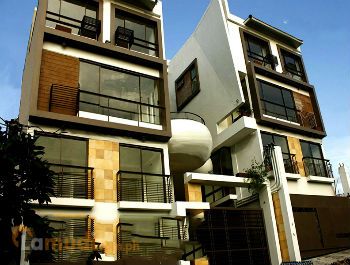 Located right in the middle of the National Capital Region, the city of San Juan is known as the heart of the Metro due to both its central location and its geographical size. It has a total land area of only 5.94 square kilometers, which is less than a percent of the entirety of capital. It is surrounded by Quezon City, Manila, Mandaluyong, Pasig. The city also coincidentally takes on something of a heart shape when seen on a map.
While many would call the city's size disadvantageous, it has made it easier for the local government to manage. The smaller area has also made it easier for new residents to traverse. While one might think that the city's central location is its only appeal, San Juan is like any other highly urbanized city. There are a number of commercial centers, schools, and healthcare facilities around.
The city is most recognized for being the location of the Greenhills Shopping Center, arguably the most popular bargain mall in the country. It has over 2,000 stores and during Christmastime, a section of the outdoor parking lot is transformed into a giant tiangge. The city is also the location of numerous churches, most notably Saint John Baptist Parish, named after city's patron saint who also happens to be enshrined in the Church. Santuario del Santo Cristo is the oldest Church in the city.
San Juan Townhouse for Sale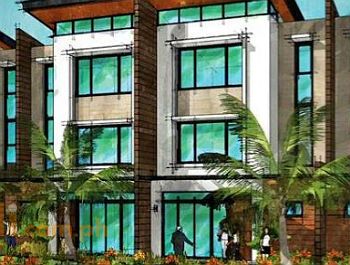 In spite of its size, the city has a diverse real estate market from housesin the Greenhills Subdivisions to office spaces along Wilson Street to condominiums along Annapolis. When it comes to a townhouse for sale, San Juan also has many. It is actually one of the most ideal ways to live in the city, especially for those whose finances do not allow to them to acquire a traditional house and lot, since the city's central location has made them pricier as compared to other places.
A townhouse in San Juan for sale has plenty to offer. They have the same benefits as living in a regular house, such as space and privacy, but are more affordable. Although there may not be enough space for a huge garden or a swimming pool, this makes its maintenance and upkeep easier. Some townhouses even offer the same security and conveniences as condos, but with a lower density of people sharing the same wall.
The more known residential locations for a townhouse for sale in San Juan City are in Barangay Addition Hills, Barangay Greenhills, Little Baguio, and West Crame. Duplexes, triplexes, or rowhouses in these areas can stand alone, or can be located within a village or gated community. Most are located close to the city's key spots. People residing in Greenhills for example would be walking distance from the Cardinal Santos Medical Center, as well as the exclusive Xavier School for boys.