A Quiet Enclave in the Middle of Metro Manila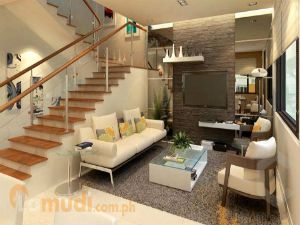 Long known as the home city of former president and now Manila mayor Joseph "Erap" Estrad,a and the location of bargain haven Greenhills Shopping Center, San Juan City, named after Saint John the Baptist, is often relegated to secondary status among Metro Manila's local government units due to being dwarfed by its larger neighbors.
However, what the city lacks in size, it more than makes up for in heritage, cultural attractions, and a lot of fine-dining establishments—not to mention that the city is home to Greenhills Village, one of Metro Manila's most exclusive and expensive addresses.
Among the city's most popular cultural attractions include the Pinaglabanan Shrine, which is the site of the 1897 battle of the Philippine Revolution against Spain, Saint John de Baptist Parish Church, Sanctuario del Santo Cristo, and Mary the Queen Parish in West Greenhills, which is a popular wedding venue in Metro Manila.
San Juan's predominantly residential barangays of Maytunas, Santa Lucia, and Little Baguio are also home to some of Metro Manila's famous fine-dining restaurants and artisanal eateries, including Chef Laudico Guevarra's along P. Guevarra Street, Agico Vegetarian Café along Araullo Street, CO-OP Manila in Mabini Street, and 7 Flavor Buffet, among many others. These restaurants are popular not only among the residents of the city's affluent villages and neighborhoods, but also among people from other parts of the capital.
House for Rent: San Juan & Its Best Real Estate Offers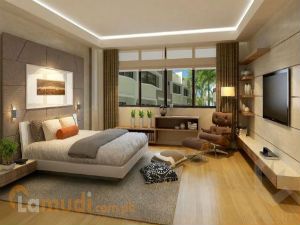 One of the best decisions a prospective Metro Manila resident will make is to opt for a house for rent in San Juan. The city's gated enclaves and subdivisions, such as West and North Greenhills, are have many large house and lots that boast of top notch amenities, including swimming pools, a gourmet kitchen, and lots of green spaces. These properties, usually boasting of floor areas not smaller than 500 square meters, normally have a minimum of four bedrooms.
For more affordable and modest options, San Juan's barangays Addition Hills, Maytunas, and Isabelita boast of newly built townhouse and rowhouse developments that offers high-quality houses for rent. A townhouse along P. Guevarra Street, for instance, offers units as large as 205 square meters with four bedrooms and a garage enough for two cars, while another in Little Baguio boasts of a floor area of 300 square meters, four bedrooms, and a two-car garage.
Whichever kind of house for rent, San Juan City is one of the few areas in Metro Manila that offer options for different budgets. Living in the city is also a breeze, as it is well connected to Quezon City, Manila, and Mandaluyong, making the commute to business districts quick and easy.