The Historical City of San Juan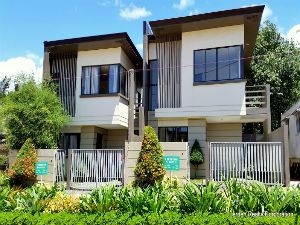 Although San Juan City is the smallest component city of Metro Manila, it is one of the most important because it has witnessed some of the Philippines' most historic milestones. It is the site of several occasions during the Philippine Revolt against the Spanish rule. One of them is the Battle of San Juan del Monte, a clash between Spaniards and Filipino rebels. It gave rise to the city's famous "Pinaglabanan Shrine," an iconic life-sized statue of a woman holding a bolo in her hand, symbolizing that momentous event.
The city is also home to Club Filipino, where democracy icon and Southeast Asia's first duly elected female leader Corazon Aquino was inaugurated as president in 1986. Aquino's presidency is touted as the event that ended Ferdinand Marcos's 21-year tyrannical rule.
Today, the city of San Juan is one of the most progressive and developed cities nationwide, despite its small land area of only 5.94 square kilometers. It is famous for its vibrant San Juan Festival that honors the town's patron saint, San Juan de Bautista (Saint John the Baptist), celebrated every 24th of June.
San Juan: House and Lot for Sale at the Heart of the Metro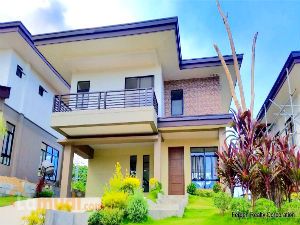 Communities in the city of San Juan are assured of an environment that cultivates not only political and cultural history, but also a flourishing economy. Those looking into making the city their home in Metro Manila have many housing options. Duplexes, townhouses, and sprawling bungalows both for sale and for rent are available in the city's Greenhills Villages (West, East, and North).
For those looking to buy a house, the city is an excellent choice to live in as many of the capital's top secondary schools are located in and near here. These include OB Montesorri Center, Xavier School, Aquinas School, and Philippine Chen Kuang High School. Located close by are La Salle Greenhills and Saint Pedro Poveda College.
Because of its proximity to Quezon City and Mandaluyong, the city is accessible to every key area in the Metro. Major shopping areas, such as the famous Greenhills Shopping Center, are readily available for affordable buys. Very close by are several large shopping malls in Ortigas Center.
Making the city the place to buy your next house means that top schools, offices, banks, and medical institutions are easily within reach. San Juan, therefore, is recommended for families and professionals, who want to live in a tranquil, safe, and convenient community that is urbanized and at the same time, historical.