A Premier Shopping Area in the Heart of the Metro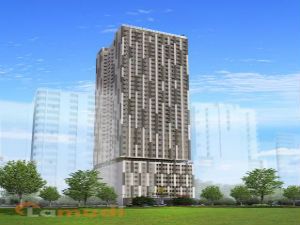 Greenhills is known for its shopping complex that is popular with bargain hunters. It has been a must-stop destination for tourists and notable personalities for years. It is especially known for cheap gadgets, stylish clothing and apparel, genuine pearls and semiprecious stones, and even antiques. The complex also houses the Music Museum and Teatrino, both popular venues for concerts and social gatherings, and Club Filipino, which has witnessed some of the most notable events in Philippine history.
Ortigas Avenue and Annapolis Street are the thoroughfares that connect Greenhills to Metro Manila's main thoroughfare, Epifanio de los Santos Avenue (EDSA). The area is especially accessible from the Ortigas Center in the east and Cubao, Quezon City in the north. Residential condominium developments are especially noticeable along the strip of Annapolis and the nearby stretches adjacent to EDSA.
Greenhills is a constituent barangay of San Juan City and is located on the eastern side, bound by Mandaluyong and Quezon City. The western side of the city is bordered by the city of Manila.
San Juan, especially Greenhills, is considered as a premier shopping spot and is a desired address due to its location within Metro Manila. The city boasts as well of historical significance, being the site of the first battle of Katipunan that started the 1896 Philippine Revolution against the Spanish colonial rule. With the city's relatively small geographical size, the local government's efforts at present have been effective and commendable in making the city a better place to reside in and do business with.
Condo for Sale in Greenhills and Nearby Areas
Condos for sale in the Greenhills area are characterized by high-quality and affordable spaces that are ideal for couples starting a family to large households requiring bigger living spaces. Most of these developments have great and delightful ground-level amenities, so homeowners need not go fat to experience a balanced lifestyle.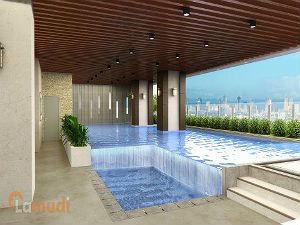 Built along Annapolis Street are Chimes Greenhills by Robinsons Land Corporation, One Beverly Place by Megaworld, and Greenhills Garden Square Condominium by Empire East Land Holdings, all of which are within walking distance from the Greenhills Shopping Center and are easily accessible to EDSA.
Resort-inspired condos, which are a perfect escape to the bustling Metro also dot the city of San Juan. Little Baguio Terraces, Strata 300, One Wilson Square, and Xavier Hills are among the many other developments that offer this kind of residential environment.
Mango Tree Residences, situated at Paterno corner Ledesma Streets, is a real estate development that offers a park-living lifestyle that is inspired by the Boboli Gardens in Florence, Italy.
These countless and unique condos for sale in Greenhills and the San Juan area offer a wonderful potential place of residence to savvy investors at the heart of Metro Manila. The accessibility of the area to Ortigas Center and and other parts of the metropolis, as well as its proximity to EDSA makes Greenhills and San Juan an especially valuable location for those seeking a place to call home.