San Juan is one of the most ideal places to raise a family. Condominium properties in San Juan usually range with prices from PHP 4.4 million for one-bedroom units in Chimes Greenhills to PHP 11.3 million for three-bedroom units in One Beverly Place.
San Juan is transit-savvy as it is adjacent to Mandaluyong, Quezon City, and Manila and can be accessed through public utility jeepneys, buses, cabs, and trains particularly LRT Line 2 (J. Ruiz Station) and MRT (Santolan-Annapolis Station).
San Juan is one of the best places for children to acquire education. Top schools in Metro Manila can be found here like the all-boys school De La Salle Greenhills and Xavier School. Polytechnic University of the Philippines also has a campus in San Juan.
San Juan is a stretch away from the booming Ortigas business district as well as entertainment establishments like SM Megamall, St. Francis Square, Meralco Theater, and FilOil Flying-V Arena. Reputable hospitals are also in or located near San Juan, including like St. Luke's Medical Center Quezon City, Cardinal Santos Medical Center, St. Martin De Porres Charity Hospital, and San Juan Medical Center.
Finding a Condo in the Tiangge Capital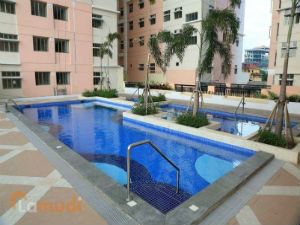 San Juan is the smallest city in Metro Manila, but despite its size and small population, it enjoys a flourishing economy with countless commercial establishments city. It is also known as the "tiangge" capital of the Philippines with its unrivalled flea market—the famous Greenhills Shopping Center. A visit in the Greenhills Shopping Center is every morsel delightful as people can shop quality cheap finds all year round. It is a popular shopping haven offering a myriad of merchandise, ranging from leather bags and electronics to jewelry, furniture, and home products.
San Juan is divided into two districts and is predominantly residential with scattered commercial and manufacturing establishments. Considering that it is already an urban area, malls, food establishments, schools, dental clinics, hospitals, wet markets, and water stations can be easily found nearby. As such, living in San Juan is in every sense convenient. There are many fully furnished townhouses to choose from but if you are not yet ready to own a house, you can opt to live in a condo unit.
A Favorite Hangout for the Elites
San Juan is also noteworthy for being home to Club Filipino (pronounced as "klub"), considered the first exclusive social club in the Philippines (it was after all founded in 1898) and has since been witness to numerous important events in Philippine history, including the inauguration as president of Corazon C. Aquino after the peaceful revolt that toppled the dictatorship of former president Ferdinand Marcos. The club's amenities include a swimming pool, tennis, badminton and squash courts, bowling alleys, outdoor restaurant, salon, and "Kalayaan Hall," an indoor events/reception room.
San Juan: A Satisfying Living Headquarters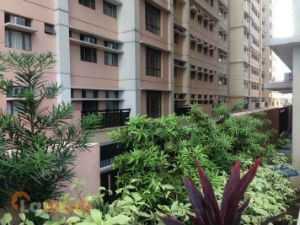 Striking a harmony between work and leisure is not just a privilege but a right that each one of us should have as most research have shown that living in close proximity to you work place keeps you not only sane but healthy enough to be a well-rounded individual able enough to engage in activities other than your job.
Robinsons Land Corporation acknowledges such necessity that it created Chimes Greenhills, a 40-story residential project located in Annapolis, San Juan. This vertical community has stylish interiors and is good for young professionals and start-up families. Units can be had here for as low as PHP 11,300 a month.
Fortune Hill is another great addition in the posh and upscale neighborhood of San Juan. This two-tower mid-rise residential condominium developed by Filinvest blends Chinese tradition with modern aesthetic. Three-bedroom units are up for grabs with prices available upon request.
If you want a residence near universities in Manila's U-belt area, including the University of Santo Tomas, the University of the East, and Far Eastern University, then Little Baguio Terraces is the most ideal for you. This heart-shaped vicinity nestled conveniently along N. Domingo in San Juan City is near LRT Line 2 stations like V. Mapa and J. Ruiz. A two-bedroom unit in this condo development by Empire East Holdings can be yours for as low as PHP 3.4 million.