QUEZON CITY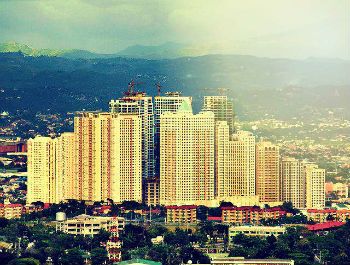 Encompassing a total land area of 64.17 square miles and a total population of 2,761,720 as of year 2010, Quezon City is the largest district not only in Metro Manila, but also in the entire Philippines. Named after the second president of the Philippines, Manuel L. Quezon, it used to be the capital city of the country from late 1930s until the 1970s when it was transferred back to Manila. Today, the district is most known for being where the majority of government offices and institutions are located, including:
the House of Representatives,
Department of Environmental and Natural Resources (DENR),
Department of Agriculture (DOA), and
the Department of Education (DepEd).
The city may now be full of residential and commercial establishments, but during the Spanish colonization period, this was where the Filipino nation was born. The house in Pugad Lawin in Project 8, now known as Bahay Toro was the humble abode of Melchora Aquino. Also called Tandang Sora, she was a Filipina hero and patriot who is considered as the Mother of the Philippine Revolution. Also in the same house, the Father of the Philippine Revolution, Andres Bonifacio declared a war against the Spanish colonial rule.
RENTING A PROPERTY IN QUEZON CITY
Throughout the years, the number of residents and business investors in Quezon City has been increasing. Especially for families and students, some of the most reputable schools in the country are found here, such as the government-owned University of the Philippines – Diliman, Ateneo de Manila University, and Miriam College, making it an ideal place to live in.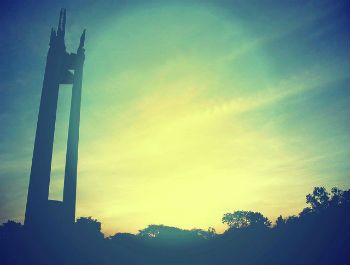 The city also attracts local and international investors. Estimates of 30 to 40 businesses are registered every month. It is the largest consumer population in the country. Commercial areas such as Cubao and Eastwood City are lifestyle and business complexes that house shopping malls, retail stores, markets, hotels, and a number of multinational companies, such as Citibank, IBM, Canon, and Mercury Drug Store.
Property investments in the city are lucrative. It has consistently been in the top 10 Asian cities according to the London Financial Times. The city was ranked as:
3rd in Cost Effectiveness
5th in Best Economic Potential
6th in Best Human Resources
10th in Quality of Life
Photographs from Jun Acullador and Peanuttt (Flickr)