Finding a Home in One of QC's Project Areas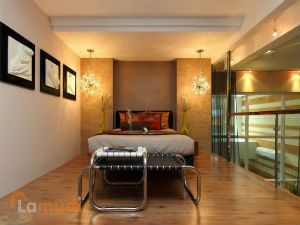 Where can you easily find an apartment for rent? Project 8, Quezon City provides you with a lot of options.
One of the eight original residential subdivisions developed within the newly created Quezon City, Project 8 comprises of present-day Barangays Bahay Toro, Baesa, and Sangangdaan, and bound by some of Quezon City's major thoroughfares, including Epifanio de los Santos Avenue (EDSA), Quirino Avenue, Tandang Sora Avenue, Mindanao Avenue, and Congressional Avenue.
This triangular district is close to the city's major landmarks, such as SM City North EDSA and the Munoz Market. It is in itself also home to several high-profile establishments, such as Cherry Fooderama, the Quezon City General Hospital, and Metro North Medical Center and Hospital. Although it is not an official barangay or local government unit headed by an elected official, it is more famous than the barangays under its jurisdiction—the same way that people are more familiar with the other Project areas than the barangays that comprise them.
Project 8 is a predominantly residential area, and as such it is home to numerous subdivisions, villages, and gated communities—all of which are good places to look for apartments for rent in Project 8, Quezon City.
Apartment for Rent: Project 8 Is Affordable
A good place to start is in GSIS Village located on the northern section of Project 8 close to Tandang Sora. This huge subdivision, home to a number of public and private schools, boasts plenty of townhouse and rowhouse developments, many of which are bought and converted into rental apartments. A typical newly built three-storey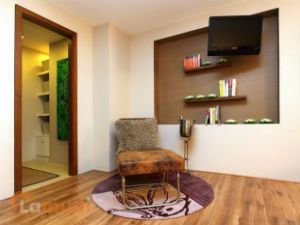 rowhouse or apartment in this part of Project 8 has a floor area of 160 square meters, has three bedrooms, a parking space big enough for two cars, and is typically on offer for sale for approximately PHP 6.4 million. If this particular property is to be converted into a rental apartment, it can command monthly rental rates of between PHP 15,000 and PHP 20,000.
Another great place to look for apartments for rent in Project 8 is the Bahay Toro section near Quezon City General Hospital, which is within walking distance to the S&R Membership Shopping supermarket. A typical three-storey apartment here has three bedrooms and bathrooms, a one-car garage, a laundry area, and a total floor area between 97 and 111 square meters. These apartment units can command monthly rental rates between PHP 14,000 and PHP 18,000.
Project 8, Quezon City is one of those areas that offer a quiet neighborhood for starting families looking for affordable apartments for rent. Not only is this place safe and appropriate for families with small kids (thanks to the many schools and hospitals within and near the area), but Project 8 is also near some of Quezon City's  most popular lifestyle and commercial destinations, making living here safe, convenient, and thoroughly rewarding.