Why You Should Not Underestimate Novaliches
Novaliches is one of those Quezon City areas normally described as suburban, too far-flung, and—for the lack of a better word—boring. Commute alone to Novaliches from either Makati, Bonifacio Global City, or Ortigas Center is often described as unbearable, due mainly to the traffic congestion along EDSA, and while being a largely residential and industrial area, employment opportunities are scarce, which is why many of its residents still work in the other business districts of Metro Manila.
However, Novaliches, like the rest of Quezon City, is rapidly changing and developing. What was once a sleepy district is now home to large shopping malls, schools, gated communities and subdivisions, and other leisure areas. Over the next 5 or so years, the area will also benefit from the construction of MRT Line 7, which will run from Quezon City Circle to San Jose Del Monte, Bulacan, and will bring with it businesses, thus spurring economic activity.
Reasons to Buy a Lot for Sale: Novaliches Has Four
For home-seekers and property investors who are considering buying a piece of investment property in the near future, a lot for sale in Novaliches, either for residential or commercial use, is highly recommended. Here are five reasons that may compel buyers to do so.
Novaliches Is One of Quezon City's Most Searched For Locations
Lamudi search data shows that Novaliches, along with neighboring Fairview, is one of Quezon City's most searched for neighborhoods. This is not very surprising, given that the area has been for years, a popular bedroom community of hundreds of thousands of people who work in Metro Manila's business districts. Both large and small-scale real estate developers have their own real estate projects in the area, one of which is Fern Village and Ferndale Homes by Alveo Land.
Business Is Booming in the Area
Similar with the rest of Quezon City, the business scene of Novaliches is rapidly improving. Being at the crossroads of northern Metro Manila and the southern Bulacan province, Novaliches has a huge catchment area, which is why it is home to several shopping malls and leisure centers, including SM City Novaliches, Nova Mall, and SM City Fairview (in an area shared by Novaliches and Fairview), among many others.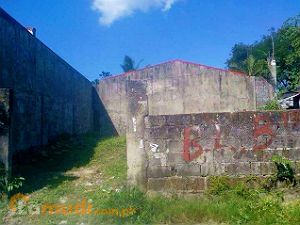 More Transport Infrastructures in the Pipeline
The aforementioned MRT Line 7 will definitely give a boost to the area once it is completed. Commute time from downtown Quezon City (Circle, Cubao, and the TriNoma areas) will be halved, and more people will consider investing in a Novaliches lot for sale, which will spur the area's real estate activities.
Quezon City's Up-and-Coming Business Districts Are Just a Stone's Throw Away
As mentioned, Quezon City's real estate landscape is fast evolving with several mixed-use projects currently in the pipeline. These projects include Vertis North and Cloverleaf of Ayala Land, Eton Centris of Eton Properties, and UP–Ayala Technohub. These places will offer the city's residents, especially those who live in Novaliches and Fairview, plenty of employment opportunities in future.
These are just four of the reasons why it makes sense to invest in Novaliches. Home-seekers and property investors alike would find that buying property, especially a residential or commercial lot for sale in Novaliches is an investment worth every cent spent.