Houses for Rent in QC's Foremost Residential Location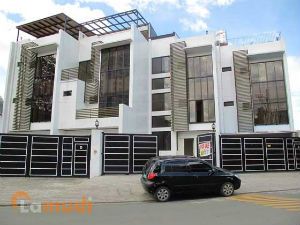 Quezon City's northernmost district—and perhaps its largest as well—Novaliches (which means "New Liches") is also one of the city's best-known areas. Colloquially known as "Nova," it is primarily a residential area that is home to hundreds or even thousands of subdivisions, villages, and gated communities. There are hundreds of thousands of residents in the area, many of whom have chosen Novaliches due to its relative affordability and accessibility to Quezon City's major business areas. This makes the district almost like a small city in its own right.
Novaliches is one of the most searched for locations when it comes to real estate in the Philippines. This once sleepy residential location, like the rest of Quezon City, is rapidly changing and developing, and is now home to large shopping malls (such as SM City Fairview and SM City Novaliches, Robinsons Novaliches, and Fairview Terraces), well-known colleges and universities (including the Far Eastern University's Nicanor Reyes Medical Foundation), and other leisure areas.
The future is looking good for Novaliches, and it will benefit even more with the construction of the MRT Line 7, which will run from Quezon City Circle to San Jose Del Monte, Bulacan. More businesses will come in and spur economic activities. Thus, for property-hunters and other home-seekers, a house for rent in Novaliches makes perfect sense.
House for Rent: Novaliches Have Many Types Available
As one of the most searched for residential districts in Metro Manila, Novaliches quite expectedly has a huge number of houses not just for sale but also for rent. These houses range from stand-alone houses, single-detached properties, or bungalows to duplexes, townhouses, row-houses, or traditional apartments.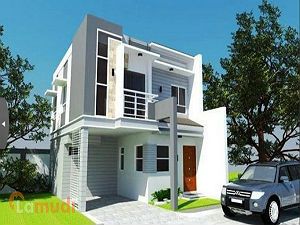 Townhouses and Row-Houses
Just like other locations in Metro Manila, Novaliches boasts of neighborhoods teeming with high-quality townhouses and row-houses (or traditional apartments). These townhouses for sale normally start at around PHP 3.4 million, and those for rent have a monthly rate of PHP 15,000 - much lower and affordable than similar properties found elsewhere.
Duplexes
There are also a considerable number of duplexes or single-attached houses available in Novaliches, most of which are found inside subdivision projects and gated communities. A duplex house for rent in Novaliches make financial sense, especially for newlywed couples and starting families, as they are more affordable and are well-located.
Bungalows, Single-detached Homes, and Other Standalone Houses
Perhaps some of the most highly sought after properties when it comes to a Novaliches house for rent, bungalows, single detached homes, and other similar property types are perfect for those looking for a great place to start a family. The district's distance from Quezon City's highly dense areas makes it a good place for small and school-going kids, while the district's size means that properties here boast of ample living spaces.