A Fusion of Modern and Traditional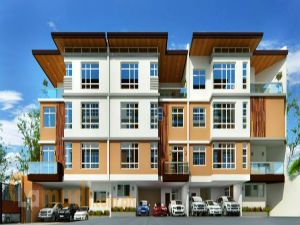 New Manila is a district situated in the southwestern corner of Quezon City close to San Juan and the city of Manila. It was the settlement of affluent Manileños who moved from the capital's suburbs to the area after World War II. Up to this day, ancestral houses built on lots measuring as large as 1,000 square meter or even larger can still be seen. Many of them still exude the elegance of the area's historic past.
In recent years, the area has witnessed a revitalization of many sorts. Joining these old structures are modern buildings, commercial establishments, and residential enclaves, especially townhouses for sale in New Manila. The district's residents enjoy some of Metro Manila's newest shopping malls, including the five-level Robinsons Magnolia along Aurora Boulevard, which was built on the site of the former Magnolia Ice Cream plant (hence its name). The area is also home to Broadway Centrum, a performing arts venue and live studio where the country's longest noontime show Eat! Bulaga is held.
In addition, New Manila is also close to two of the capital's best hospitals: St. Luke's Medical Center and the National Children's Hospital, both located along E. Rodriguez Avenue. Good schools are also nearby, including Trinity University of Asia, while the area is served by two stations of LRT-2: one in Betty Go-Belmonte and the other in Gilmore.
Residing in a New Manila Townhouse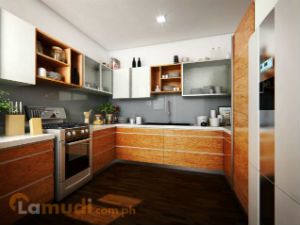 In keeping with the district's historic significance, the district is home to the office of newly elected vice-president Leni Robredo. The property, dubbed as the "Quezon City Reception House", is located along 11th Street in Barangay Mariana, and was once linked to former president Joseph Estrada. It is now owned by the Quezon City government, who rents it out to the Office of the Vice-President.
However, unlike other affluent neighborhoods in Metro Manila, such as Forbes Park, Urdaneta Village, or Valle Verde, owners of properties in the district are not obliged to follow strict building codes. As a result, many property owners, banking on the area's popularity as a residential suburb, have started building townhouses in the district.
Larger plots of land are redeveloped to accommodate townhouse developments, each offering several units for sale, which are proving to be very popular among homebuyers. A townhouse for sale in New Manila can sell for as low as PHP 6 million per unit, while those in the upper-end are marketed at a still reasonable price of PHP 20 million.
The great thing about a townhouse for sale in New Manila, Quezon City is that it is situated within gated and secured enclaves, making them perfect for families with children.