One of Quezon City's Most Sought-After Addresses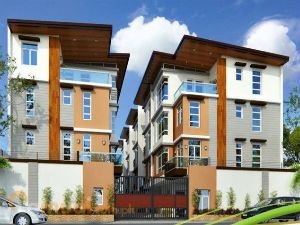 Located in the west-central portion of Quezon City is New Manila, a large residential district bound by Aurora Boulevard to the south, E. Rodriguez Sr. Avenue to the north, Rosario Drive to the east, and the San Juan River to the east.
It earned its name from the neighboring city of Manila, where the district got its first residents after the Second World War. Although New Manila is not an exclusive subdivision or enclave like Forbes Park or Dasmariñas Village, the neighborhood is quite affluent, where residential lots measure at least 500 square meters.
It is one of Quezon City's most sought-after addresses by home seekers, and as a result, the real estate market in this area and the streets around it is very buoyant. It is also not uncommon to see townhouse and condominium developments in New Manila. Many developers even use its name to market their projects even if they are not strictly situated within the district.
House and Lot for Sale in New Manila Quezon City
Being a low-density residential neighborhood, a sprawling house and lot for sale in New Manila is not an uncommon sight. Properties in this neighborhood range from recently refurbished five-bedroom houses built in the 1980s and 1990s to new townhouses—with each unit boasting of three to five bedrooms—built on subdivided lots.
Expect to pay around PHP 41 million for a house for sale in New Manila that has four-bedrooms, four-bathrooms, and is located along Doña Hemady. This house would sit on a lot measuring 179 square meter, and would have a garage that is big enough for two cars, making it your money's worth.
For homebuyers who want a piece of the neighborhood but do not mind living within a self-contained community, there are many townhouses for sale in New Manila, some of which have their own gardens and swimming pools, and are guarded 24/7. A newly built townhouse unit along Balete Drive can feature as much as four stories with the porch, foyer, and maid's rooms located on the first level, the kitchen, dining area, and living room on the second, the master's bedroom and bath on the third, and the remaining bedrooms on the fourth. In spite of "only being a townhouse", such properties in New Manila can come with its own communal lap pool, and each unit would have a garage large enough for three cars. Of course, also expect to pay at a premium.
For more affordable New Manila house and lot for sale, there are houses that can go for as low as PHP 6 million. These properties normally come with two bedrooms and two bathrooms and a one-car garage. Although leisure-focused amenities, such as pocket gardens and swimming pools, are foregone to accommodate more space and lower selling prices, homebuyers will be pleased to know that these houses are close to New Manila's commercial areas, schools, and hospitals, including Robinsons Magnolia, Saint Paul College Quezon City, and Saint Luke's Medical Center, among many others.