A Rare Catch of Suburban Living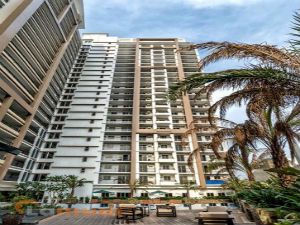 For what was once the capital of the Philippines, Quezon City is surely underrated amongst the most progressive cities in the country. Its streets have been part of one of the most remarkable historical points in the country, the People Power Revolution, which proves that its rich history speaks for its greatness. With its vast land area, Quezon City has everything anyone will need - for work, live, or play - while still having ample space for everyone to call it their home.
QC, as it is commonly called, is probably one of the cities that has the most number of planted trees. Not only does it have parks that promote environmental diversity such as the Ninoy Aquino Wildlife Park, the Quezon City Memorial Circle, and La Mesa Eco Park, the government has also made sure to grow plants along the busy smoky streets. With the goal of reducing the carbon footprint of the city, it has made numerous residential developments of that enable people to no longer travel far to access basic living amenities and working spaces. Eastwood City, Araneta Center, and Eton Centris are just some examples of community improvements that host living a full life within the comforts of their home.
Condo for Rent: New Manila Has Exciting Real Estate
New Manila was one of the first established districts when Quezon City was founded during the American colonial period. Bound by E. Rodriguez Sr. Boulevard to the north and Aurora Boulevard to the south, it was a carefully planned community with its north to south and west to east roads following a grid. Upon its development, New Manila became home to some of the wealthiest families and even top entertainers in the Philippines, thanks to its being in close proximity to large movie studios back then.
As time passed, New Manila evolved from being a purely residential community into one that hosts many establishments from schools, such as the Trinity University of Asia, to shopping centers, such as the Robinson's Magnolia, to hospitals, such as St. Luke's Medical Center. All these make the area's property market exciting not only in Quezon City but also in the whole of Metro Manila, as shown by multiple vertical and horizontal property developments that have sprung up in the recent years. Many potential owners and renters generally appreciate the value of having condominium units and other pieces of real estate in New Manila given its booming economy and ever growing real estate value.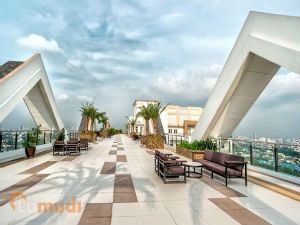 Enjoy Life in the Comfort of Your Own Home
Nowadays, living in a condo is trendy and economical, especially for professionals growing their career or for couples just beginning to grow their family. A condo for rent in New Manila is your way to start a life that is both relaxing and fun. Take for example, a furnished studio in the Avida Towers New Manila near Camp Crame on offer for a monthly rate of PHP 12,500. With only that amount, you can already enjoy many of the development's outdoor features, such as a playground and a swimming pool. The condo itself is also equipped with fire alarms and CCTVs for maximum security and protection. Another condo for rent in New Manila, Quezon can be found at The Amaryllis on E. Rodriguez corner 12th Street. Its bare two bedrooms offer you the chance to decorate your rental home the way you want it for only PHP 24,000 per month. It also has a swimming pool and a function room available to all its residents.
There are more choices available in New Manila, Quezon City. Also take a look at available units in The Magnolia Residences along Hemady Avenue corner N. Domingo Street.