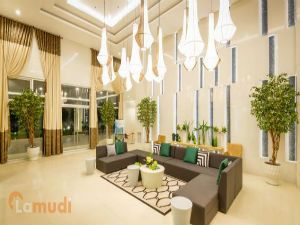 New Manila: A Breath of Heritage and Luxury
New Manila is now an eye-candy for real estate developers. This once empty strip of land is now a place brimming of heritage. Its humble beginnings as Magdalena estate is one of historical importance.
Eyed as an exclusive residential area, lots in New Manila were cut in no less than 2,000 square meter per corner. In 1937, the area became the Hollywood of the Philippines, largely due to Sampaguita Pictures, one of the first companies that produced original Filipino films, who established its headquarters there. After World War II, it became a refuge for its wealthy inhabitants and became one of the most sought after residential real estate available.
New Manila is now home to various establishments, educational institutions, and even government buildings, making it perfect for families or professionals seeking a sanctuary in the city. Some of the educational institutions located here are St. Paul University of Quezon City, Trinity University of Asia, St. Joseph's College of Quezon City, and Kalayaan College. It is also home to St. Luke's Medical Center and the Quezon City Reception House, the official residence and workplace of the Vice President of the Philippines.
Condo for Sale in New Manila Quezon City
Condominiums are now a usual sight in New Manila. From sprawling residential lots to tall condominiums, New Manila is the perfect combination of the old and the new. For young professionals looking for a place close to their workplace, but have budget concerns, a studio unit in Avida Towers is available for only PHP 1.5 million. This 21 square meter fully furnished studio condo is perfect for first-time buyers planning on getting a place of their own. Avida Towers offer various amenities like a swimming pool, sports facilities, a clubhouse, a playground, and shops on the ground floor.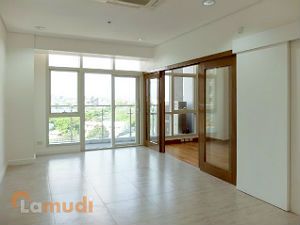 For those who are looking for a bigger place, a one bedroom condominium in One Castilla Place is available for only PHP 2.5 million. The unit is ready for occupancy fully furnished and even features a balcony. One Castilla Place offers various amenities for its diverse unit owners, such as a study room, a lounge, a function hall, a bar, a fitness center, a swimming pool, a playground, a gazebo and various shops. The place is accessible to different transportation choices and different establishments.
Finally, for the family looking for their own home, a four bedroom 165 square meter condo unit is available at Valencia Hills for only PHP 11 million. Valencia Place has a swimming pool and 24-hour security. For smaller families, a three bedroom 79 square meter fully furnished condominium is available at The Amaryllis for only PHP 6.3 million. The Amaryllis features a lap pool, a kiddie pool, a pool deck, a children's playground, a basketball court, a game room, a fitness gym, an entertainment room, a sky lounge and a roof deck. It is also located near key establishments and services like St. Luke's Medical Center and the Araneta Center, schools, government offices, and places of worship.