Property-Hunting in Barangay Holy Spirit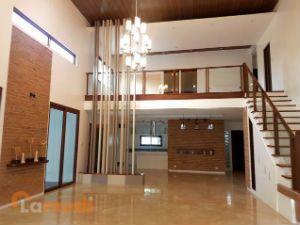 Some Quezon City areas can be considered household names. There is New Manila and its sprawling suburban abodes; South Triangle and its quaint townhouses and bungalows; Eastwood City and its towering condos; and Cubao, which is busy with activity 24/7. Some areas, however, are not as well known yet still popular enough among homebuyers and property-hunters because they offer some of the best house and lots for sale in Metro Manila. One of these places is Barangay Holy Spirit.
Bound by Congressional Avenue to the west, Holy Spirit is one of the barangays that comprise Quezon City's Second District (along with Batasan Hills, Bagong Silangan, Commonwealth, and Payatas). Within its borders are some popular gated communities or subdivisions, including Don Antonio Heights, Don Enrique Heights, and Mapayapa II Village. Also found within this barangay is the School of the Holy Spirit of Quezon City. Although Holy Spirit is largely a residential location, its streets are lined with commercial establishments, such as banks, supermarkets, and convenience stores.
Why Opt for a Holy Spirit House and Lot for Sale
Long been a popular location to find a house and lot in Quezon City, Holy Spirit is expected to become more well-known and sought-after over the next decade or so. This is because the MRT-7—a commuter line that will run from North Triangle to San Jose Del Monte, Bulacan—will ply Congressional Avenue on its way north, passing through Holy Spirit. There is a proposed station near the barangay, which will make commute for its residents to as far north as Bulacan and as far south as North Avenue (connecting to the MRT-3) short, quick, and easy—not to mention that commuter rail lines boost property values in the areas they serve. Thus, if you are looking for a house and lot for sale in QC, then Barangay Holy Spirit is one of the places you should consider.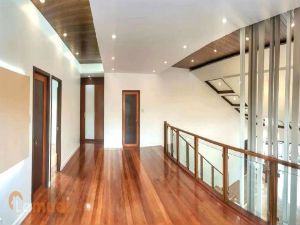 One house and lot for sale in Holy Spirit currently on offer is a newly built townhouse in Don Antonio Heights. With each unit boasting of four bedrooms, two bathrooms, and a two-car garage, this property is quite a bargain as each unit has a selling price of just PHP 8.86 million. On the more affordable side are PHP 5.565 million townhouses, which are also situated in Barangay Don Antonio Heights. These three-bedroom, two-bathroom townhouse units are also available on flexible payment schemes.
If a single-detached property is preferred, then this sprawling four-bedroom house might be for you. Some might say this property is pricey at PHP 33 million, but this home boasts of a floor area of 450 square meters, a lot of 330 square meters, and a three-car garage. This property is situated in Don Antonio Heights Subdivision. Even pricier is a PHP 38 million, five-bedroom, seven-bathroom house and lot for sale in Holy Spirit, which is also located in Don Antonio Heights Subdivision. Sitting on a lot measuring 421 square meters, this property comes with an entertainment room, two kitchens, a six-car garage, solar heaters, and an overhead water tank. Indeed, this property would be an upscale abode in Quezon City.