A Different Respite in the Midst of a Busy Metro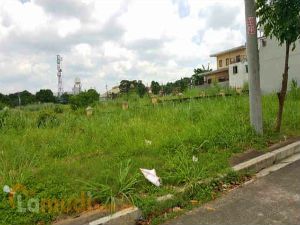 Fairview, a sprawling area in the former national capital, Quezon City, is arguably one of the most recognizable neighborhoods in Metro Manila. It essentially has almost all the basics needed to be considered as highly urbanized, such as schools, commercial establishments, and even top-notch hospitals and major universities.
The places that make Fairview seem like a city within a city include Fairview Terraces, a relatively new commercial center, schools like the Far Eastern University–Nicanor Reyes Medical Foundation, places of worship like the Novaliches Cathedral, and healthcare centers such as Fairview General Hospital, just to name a few.
This suburban district is also popular to those who do not necessarily reside in or close to it, not only because of commercial centers like Robinsons Novaliches and the aforementioned Fairview Terraces, but also because of the numerous cafés, delis, and other hole-in-the-wall dining establishments, which are seemingly like gems tucked away in the neighborhood.
Lot for Sale: Fairview & Its Residential and Commercial Land
One of the biggest distinctions that makes Quezon City what it is, is its size. With a total land area of approximately 165.33 square kilometers, QC is the largest city in Metro Manila in terms of land area, which makes it one of the most accommodating among cities in the National Capital Region in terms of land ownership and having a variety of property types on the market.
Buying a commercial lot for sale in Fairview, Quezon City becomes easy because of this comparatively good availability, which when combined with the neighborhood's popularity, all but ensures commercial real estate consistently increasing in value and demand.
Some areas in Metro Manila are easily remembered due to high real estate activity (i.e., Fort Bonifacio, Legaspi Village), while others have a distinction about them because they have remained well-recognized residential spots for some time (i.e., B.F. Homes, Batasan Hills). Fairview is notably both.
While the past years have seen commercial activity increase in the area, Fairview has similarly been a popular place of residence, being the location of a number of gated subdivisions, dominantly residential barangays, and even newer master-planned communities.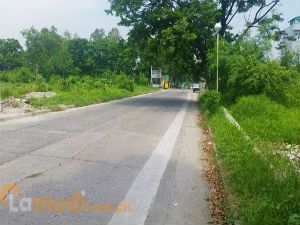 Live or Make a Living in Fairview
Fairview is an area with a variety of properties for sale. Whether one chooses to invest in a home in the neighborhood, or make a living via a business or offering space for rent to clientele in the area, Fairview has properties for almost all types of buyers.
Prospective residents can look to available lots for sale in Fairview communities, such as Colinas Verdes, Brittany Subdivision, and other similar areas for land to build their dream home. Investors and business owners, on the other hand, can benefit from the foot traffic earned by Robinsons Novaliches and SM Fairview by acquiring commercial lots in areas like Regalado Highway as an ideal business location.
For only a little under PHP 1.5 million, prospective buyers can find a residential lot for sale in Fairview with as much as 150 square meters of land area, while a little over PHP 10 million can garner a commercial lot located in one of the Metro's most well-known neighborhoods and with just over 460 square meters of total land area.