Being one of the largest geographical districts of Quezon City, Fairview boasts a wide range of houses for sale, from a PHP 2.6 million townhouse to a PHP 23 million newly built house.
Officially, "Fairview" are two barangays in Quezon City, both of which are within the geographical extent of Novaliches. These two barangays are Fairview and North Fairview.
Primarily residential, Barangays Fairview and North Fairview are served by a good number of commercial establishments, most notably SM City Fairview, Ayala Fairview Terraces, and Robinsons Novaliches.
The area is also served by a number of good schools, most notably Our Lady of Fatima University and Polytechnic University of the Philippines.
Living in the Far Side of Quezon City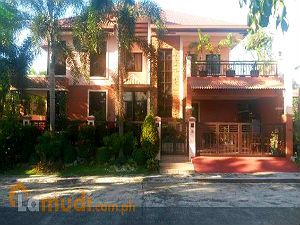 Many people have the misconception that the general Fairview area of Quezon City is inaccessible and isolated, but this could not be farther from the truth.
As a huge district occupying a big chunk of northeast Quezon City, the area has plenty of gated communities and subdivisions, open spaces for future developments, and major thoroughfares connecting it to and fro many parts of Metro Manila and the Rizal Province. Although Fairview has no defined or official boundaries because it is not an official barangay of Quezon City, it is often described as an area south of Novaliches and La Mesa Ecopark, west of Payatas, north of Tandang Sora, and east of Quirino Highway.
The eight-lane Congressional Avenue traverses the center of Fairview before it meets with Quirino Highway in Novaliches, which gives the area an easy access to both the Quezon City Circle and North Caloocan. In addition, the planned MRT Line 7 will give the area an economic boost as it will lessen the commute time from downtown Quezon City, and will encourage many people to relocate to Fairview.
House and Lot for Sale: Fairview's Real Estate Market
An area characterized by wide open spaces, subdivisions and gated communities are the most common residential real estate options in Fairview. These developments range from economic and socialized housing projects to high-end enclaves from some of the country's most well-known real estate developers.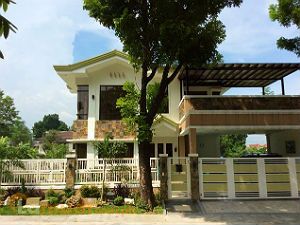 A house and lot for sale in Fairview, Quezon City, can be bought for as low as PHP 2.85 million, such as those normally found in East Fairview Subdivision, North Fairview Subdivision, and Greenfield Subdivision. However, the district also boasts of prime properties situated in upscale developments, such as Casa Milan and Geneva Garden, which are both located near Our Lady of Fatima University. Houses in these parts can go as high as PHP 20 million, but these properties are quite large with a minimum of four bedrooms and lots that are more than 300 square meters.
A Fairview house and lot for sale is actually very popular in Metro Manila, especially townhouses built by smaller developers or private owners. Many of these newly built townhouses, which are perfect for newly-wed couples and starting families, boast of compact yet comfortable living spaces with a minimum of two bedrooms on 100 square meter lots. Most also have amenities similar to those offered by mid-rise condos. Asking prices of these homes may range from PHP 2 million to about PHP 4 million, but given Fairview's popularity as a preferred location among homebuyers, these properties are expected to be sold very quickly once they are marketed.