The average price (2016) of a studio-type Eastwood condo for rent is PHP 23,000 per month, based on Lamudi data.
Eastwood City is the pioneer in integrated information technology (IT) and business process outsourcing (BPO) office towers, residential condos, and leisure developments, all in one place.
Measuring 17 hectares, Eastwood City boasts of 12 residential condominium developments.
An early leader in Metro Manila's BPO industry, in 2003 it was reported that 10 out of the 37 BPO firms operating in the Philippines held offices in Eastwood City.
Condo for Rent: Eastwood City & Its Advantages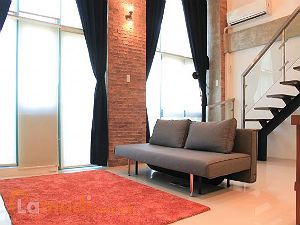 For a millennial or a young Gen-Xer who is still trying to make their name in the corporate world, buying a home—whether a condo or house—may not be the best decision right now. As one is still trying to figure out the future one wants while navigating the complicated path to self-independence, every major financial decision must be carefully considered.
However, this does not mean that one has to forego the convenience and joys of living independently, especially in a condominium that is close to one's workplace. Not only does it provide quality living space complete with topnotch amenities, it also affords the convenience of not having to commute to and from work while being at the center of everything. The great news about this is that one can live affordably choosing an Eastwood condo for rent
Condo for Rent in Eastwood City
There are currently 19 high-rise condo towers in Eastwood City, all of which are mere meters away from the township's offices, malls, and restaurants. Should anyone decide to rent a property in Eastwood City, they will be rewarded with a lifestyle that is unparalleled in Quezon City.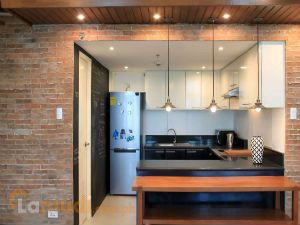 As a mixed-use integrated township, Eastwood City is buzzing 24/7, which means restaurants, bars, and convenience stores are all easily within reach. The township is also well-lit and well-guarded, making walking to and from one's office, especially at night, safe and worry-free. However, living in a 24-hour "mini-city" does not mean that one can no longer enjoy some peace and quiet. Eastwood condos are equipped with the some of the best and most exclusive amenities in Metro Manila, ranging from swimming pools and gyms to pocket gardens and playground for kids, ensuring that their residents will not miss on that much-needed "me" time. The best thing about condos for rent in Eastwood City is that they come in a wide range of sizes and prices, ensuring that there is one perfect for any renter.
One example of a condo for rent in Eastwood City is a 36-square meter one-bedroom unit in Eastwood Excelsior. This property comes fully furnished and is being offered for just PHP 25,000 per month—perfect for single BPO managers or newlywed couples. Another property is a two-bedroom, 100-square meter loft-type unit in Eastwood LeGrand 3, which is currently on the market for PHP 45,000 per month and already comes with a parking space. Great for starting families, this property offers plenty of living space for couples with a small kid. Typically, a one-bedroom East City condo for rent ranges from PHP 22,000 to PHP 30,000 per month.
Tips for Choosing the Best Condo
There is no single best rule to finding the best Eastwood condo for rent, but there are several considerations to help you narrow down your search. One of which is to choose the best one that fits your lifestyle. If you are a serious fitness buff, then choosing one with a well-appointed gym and lap pools makes sense, as it will allow you to forego expensive gym memberships. On the other hand, if you plan on moving to another city over the next one or two years, then choosing a fully furnished condo is better, as you can comfortably move in and move out without having to shell out thousands for furniture and appliances.