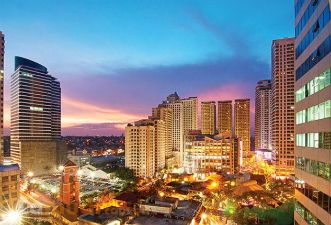 Metro Manila's First IT- and BPO-Focused Township
It is often said that Megaworld Corporation is the leading developer of integrated townships in the Philippines—and the project that started it all is Eastwood City, a 17-hectare real estate development in Barangay Bagumbayan, Quezon City. Indeed, it can be said that Eastwood City is the birthplace of the business process outsourcing (BPO) industry in the Philippines. It is also now home to thousands of full-time residents, and attracts hundreds of thousands of shoppers every day. What is it that makes Eastwood City so popular?
The First Live-Work-Play Development
Undeniably, Eastwood City is the very first live-work-play development in Metro Manila. This Megaworld project, inspired by the IT parks of Bangalore and Chennai in India, was among the first real estate developments in the Philippines that hosted BPO companies. However, the developer not just provided office space for companies to locate to, but also built high-rises and structures where their staff and expatriate employees can live, shop, and be entertained. What emerged is a self-contained township complete with upscale malls, restaurant strips, cinemas, hospitals, schools, and a lot of condos. As a result, an Eastwood City condo for sale is one of Quezon City's most sought-after, as living in the township provides the comfort and convenience of living in the middle of everything.
The Best Properties: Condo for Sale in Eastwood
There are currently 19 condo towers in Eastwood City, all of which offer buyers and investors with a property that fits their requirements and budget. The most well-known of these condo projects include the two-tower Eastwood LeGrand, the two-tower Eastwood Parkview, One Central Park, Olympic Heights Eastwood, Eastwood Excelsior, and Grand Eastwood Palazzo. Being situated in a location where there are plenty of potential renters, many of these condo properties were sold to real estate investors, who later on converted these units into rental properties.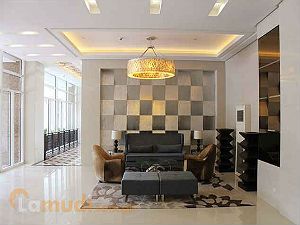 However, this does not mean that all of these condo properties have already been snapped up by investors, as there is plenty of inventory available as resale or as secondary-market condos. An example would be a one-bedroom condo for sale in Olympic Heights Eastwood. For a 56-square meter unit, the estimated market price would be PHP 3.6 million. For a two-bedroom, 93-square meter unit in Eastwood Parkview Tower 1, the estimated market price would be PHP 10.7 million. For something more affordable, one can find a condo in Eastwood Excelsior being sold for PHP 3.2 million. This studio would typically have a floor area of 36 square meters, and its future resident will enjoy easy access to Eastwood Mall and the Central Park Lagoon, ensuring a convenient city-center lifestyle.
Whatever the reason one is looking for an Eastwood condo for sale, homebuyers and real estate investors are assured that their purchase will definitely make financial sense. As a property for end-use, condos in Eastwood are perfect for newlywed couples and singletons who work in the offices nearby; for investors, buying a condo and renting it out is a dependable way to earn passive income in the years to come.