The Cubao Lifestyle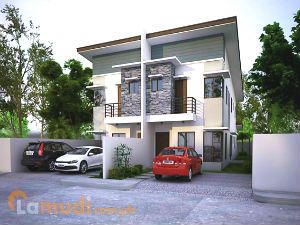 Why should you invest in a house and lot for sale in Cubao, Quezon City?
Located south of Diliman, Cubao is a 35-hectare estate owned by the Araneta family. The area has always been known as a commercial district in Quezon City, housing various shopping malls, retail centers, and even areas where bazaars and flea markets are a common sight. Due to its balance of recreational offerings, career-oriented centers like CyberPark Araneta, and a large number of schools, religious institutions, and other essential points of interest, it is a clear choice for families and young professionals who wish to live in an area that has it all.
A Thriving Commercial District
If there is one feature most associated with Cubao, it would be the Smart Araneta Coliseum, also known as The Big Dome. With a dome diameter of 108 meters, it is one of the largest indoor arenas in Asia, and also has one of the largest clear domes in the world. Smart Araneta is a popular venue for local and international concerts, basketball games and boxing matches, religious gatherings, and other major events.
Although smaller in scale than The Big Dome, the Kia Theater (formerly the New Frontier Theater of the 1960s) along General Aguinaldo Avenue is also considered a premier performing arts venue, having hosted a variety of concerts since its rebirth.
Ali Mall, the country's first major shopping mall, is also found in Cubao. Built in 1975, the mall is named after Muhammad Ali, who won his fight against Jo Frazier during "Thrilla in Manila" held at Araneta Coliseum that same year. Another historically significant mall is SM Cubao, which started out as a shoe store in 1967 and was expanded to a full department store in 1978.
A relatively newer mall in Cubao is Gateway Mall, which was opened in 2007. Some of its notable features are its direct connection to the LRT Station and the Araneta Coliseum, having the first La-Z-Boy theater, and housing the largest National Bookstore in the country at five levels.
For the more eclectic folk, the Cubao Expo along General Romulo Avenue is a popular hangout for families and friends. Now an artsy retail commune (it was formerly the Marikina Shoe Expo), it houses various service-oriented shops, stores offering food and inedibles like new and second-hand books, clothes, and music paraphernalia, and even hole-in-the-wall restaurants and bars.
Finding a House and Lot for Sale in Cubao
Relocators on the lookout for a Cubao house and lot for sale should know that the area's barangays are always in close proximity to various facilities that are essential for convenience, comfort, and safety. In general, homes are sold starting at PHP 3.5 million and can go up to PHP 75 million.
Perhaps the most popular barangay in Cubao is Barangay Socorro. Here, one will find the Smart Araneta Coliseum and Kia Theater and shopping havens SM Cubao, Farmers Plaza, and Ali Mall. As the center of business, this area is basically more known as a commercial hub rather than a place where one can find a house and lot for sale. Cubao, however, has many more residential locations.
When looking for a house for sale in Cubao, one should take into consideration the Immaculate Conception village. This area contains several schools, including the Immaculate Conception Cathedral School, Holy Spirit School, the Institute of Integrated Electrical Engineers of the Philippines, and the Asian Caregiving and Technology Education Centers (ACTEC) Cubao. Religious institutions found within the village include the Immaculate Conception Cathedral, and Iglesia ni Cristo. There are at least three bus terminals in the barangay, namely Victory Liner, Genesis Transit, and Solid North Transit. The Manila Water Cubao Business Area and a Grand Prix Hotel can also be found here.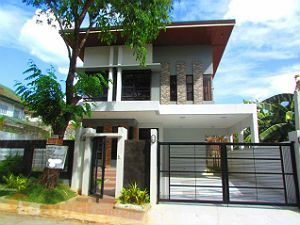 Located in Cubao extension is Barangay San Roque, where one will find Isetann Department Store, Robinsons Communities' condo Escalades East Tower, Toyota Cubao, Inc., PLDT Cubao, and schools like Technological Institute of the Philippines, Juan Sumulong High School and Aguinaldo Elementary School.
In Barangay Pinagkaisahan are several bus terminals like Dagupan Bus, DLTB Co., ALPS Cubao, and Lucena Lines. Learning institutions in the area include Ramon Magsaysay High School, Jubilee Christian Academy, and Life Support Training International. The headquarters of the Bureau of Fire Protection-National Capital Region can also be found here.
Within Barangay San Martin De Porres are key points of interests like St. Martin Medical Center, Arayat Market, schools like Samson College and Access Computer and Technical Schools; and bus stations such as Philtranco Bus and Isarog Bicol Bus Terminal.