At the Heart of Quezon City Is Cubao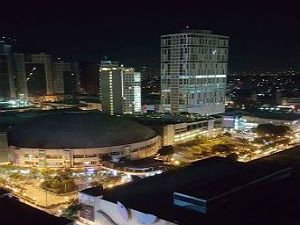 If Quezon City is Metro Manila's largest city, then Cubao serves as its bustling center. It is its foremost commercial center, shopping hub, business district, and cultural mecca. You can see the reality of this in the colossal shopping malls that dominate its streets, the gleaming new skyscrapers that house business process outsourcing (BPO) companies, its transportation hubs that are vital arteries to and from around Luzon, and, of course, the residential buildings that cater to those who live there.
Many people want to spend a significant part of their lives within or around the hustle and bustle of Cubao. Taking all the amenities and energy of the area to new heights is the Araneta Center, a 35-hectare commercial area that continues to expand, even today. Interspersed with this expansion is the constant development of residential choices, including studio apartments.
Studio Type for Rent: Cubao Is Unique
There are many studio units available for rent in residential buildings located in Cubao, Quezon City. This is especially beneficial for young professionals who work in or near the area.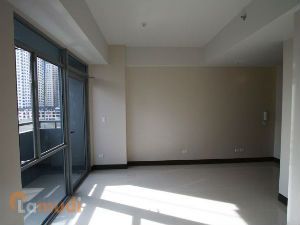 Studios with a balcony can be found in the Manhattan Parkview Tower, a 30-storey building in Araneta Center with floor areas of 56 to 85 square meters. Monthly rental rates are around PHP 40,000 to PHP 50,000, inclusive of association dues. Cheaper units can be found, however, such as another unit in the same building with a floor area of 22 square meters. For this size, expect to pay between PHP 15,000 to PHP 18,000 monthly, also inclusive of association dues.
In East Escalades Tower in 20th Avenue, a fully furnished  23 square meter studio with a toilet and bath is on offer for a monthly rate of PHP 21,000. Another choice in the same building is a semi-furnished 24 square meter studio unit.
Fronting the Araneta Coliseum is the brand new Manhattan Heights, a building that is walking distance to SM Cubao, Ali Mall, Gateway Mall, Farmers Market, Shopwise and bus terminals going to different provinces. The building is also a short drive away from Ortigas Center. A possible option here is a semi-furnished studio-type apartment with a floor area of 28 square meters in the Manhattan Heights Tower A with a monthly rent of PHP 18,000. This price already includes association dues.
There you have it! Live and experience the unique Cubao vibe and invest in a property there today.