A Growing IT-BPO Hub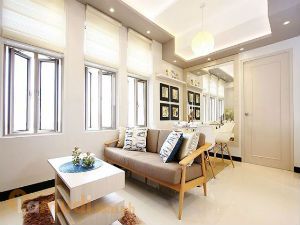 Cubao has always been known as a business district within Quezon City. With shopping malls, retail shops, and traditional office buildings left and right, it is hard to imagine it as being anything but. Now, with the dawn of offshoring and with the popularity of the Philippines as a destination where international businesses can outsource some of their office tasks, Cubao is showing a new corporate face: as an information technology-business process outsourcing (IT-BPO) hub.
The IT and Business Process Association of the Philippines (IBPAP) revealed that in 2015, around 1.1 million employees were directly employed in the IT-BMP sector, and that the industry generated almost $22 billion in revenues. With numbers like these and with the belief that it will continue to growth over the next coming years, there is no doubt that the industry will persist in helping buoy the country's economy.
Over the years, residents, as well as commuters, who traverse the busy EDSA every day have seen the growth in the sheer number of foreign BPO and knowledge process outsourcing (KPO) offices in the vicinity. Such is the increase of these corporate centers, and in fact, Cubao has ceased to be merely an area where employees from the north pass by on their way to their workplace in Ortigas Center or the Makati central business district (CBD). Nowadays, people are making it their actual destination as members of the local BPO and KPO workforce.
CyberPark Araneta Center, an 8-hectare property that can accommodate about 100,000 BPO employees within its 500,000-sqm space, houses landmark BPO centers Telus International Philippines and Expert Global Solutions (EGS). Also within CyberPark are APAC Customer Services and Advanced Contact Solutions. The Gateway Tower, a 29-storey office building connected to Gateway Mall, contains AIG Shared Services, TeleTech Customer Care Management, Inc.; Acquire BPO, and Accenture Philippines. Located within the Harvester Corporate Center along P. Tuazon Boulevard is Sutherland Global Services, while Doña Consolacion Building along General Santos Street houses Alphalink Global Solutions.
Condo for Rent: Cubao Has Many
For relocators looking to move close to their workplace, finding a condo for rent in Cubao, Quezon City is easy as many developers who have seen the income potential of this vicinity have been using their expertise to provide residential towers that cater to various markets and income brackets. A studio unit can be rented for as little as PHP 10,500, while at the other end of the spectrum, a 3-bedroom condo can go for up to PHP 50,000.
One of the most notable condo developments in Cubao is the Manhattan Garden City. Found within Araneta Center, this development by Megaworld subsidiary, Empire East Land Holdings, is part of a masterplan to give Cubao a facelift by incorporating new retail, entertainment, corporate, hotel, and residential elements. Manhattan Garden City is composed of 18 residential towers, and is considered as the country's first transit-oriented development for having direct access to the LRT2 and MRT3 stations in Cubao.
A 40-level mixed-use tower rising at the corner of Aurora Boulevard and EDSA is Vivaldi Residences, a project by Eurotowers International. Aside from being near key points in Cubao, Vivaldi was also created with a green building design to ensure the efficient use of energy and water.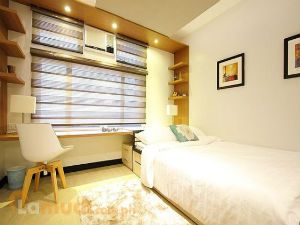 If you are looking for a Cubao condo for rent near Aurora Boulevard then Robinsons Land Corporation's Escalades East Tower is the one for you. It is a single-tower, 14-floor condo that offers around 268 units. Escalades was built to maximize the use of natural light and air ventilation, allowing owners and tenants to save on utility expenses. Both buildings' location ensures that residents are close to malls like SM Cubao, Farmers Plaza, and Ali Mall, as well as the Smart Araneta Coliseum and the KIA Theater.
A haven where one can easily find a condo for rent in Cubao is in P. Tuazon, which is perfect for those whose BPO office are located along the boulevard. One is DMCI's Accolade Place, a mid-rise resort-inspired condo composed of six residential levels and two parking levels. An Asian-inspired development that mimics the look and feel of a boutique hotel, Accolade Place has a lap pool and a landscaped courtyard. Another condo along P. Tuazon is Regalia Park Towers, a three-tower mixed-use condo by Regalia Group Corporation. Regalia Park Towers looks to be an ideal home for call center employees looking to stay fit as it offers amenities like a swimming pool, a fitness gym, and even a jogging path.