The Best Place to Be Is Quezon City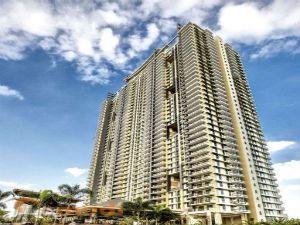 Quezon City is Metro Manila's largest city both in terms of territory and population. Being a big city, it has ample space that allows reasonably spacious living communities close to the central downtown hubs.
Unlike other cities in Metro Manila, Quezon City's primary residential areas are in close proximity to commercial districts. Examples of these include UP Village, Teacher's Village, Barangay Bagong Pag-Asa and the "Projects." They are located only a short distance away from business districts such as Araneta Center, North EDSA, at Eton Centris.
The main residential areas of Quezon City also have access to main public transportation hubs. LRT-1 and MRT-3 train stations are located along EDSA while LRT-2 stations are spread out through the stretch of Aurora Boulevard. Jeepney and shuttle van terminals are usually located near the train stations, catering to passengers heading to the other parts of the city. Of course, Quezon City is crisscrossed by EDSA, Quezon Avenue, Commonwealth Avenue, Aurora Boulevard, and other major thoroughfares that connect it to the rest of Metro Manila.
More than just having residential areas, Quezon City is also the main economic center in this side of Metro Manila. Eastwood City and the soon-to-be finished Vertis North are master planned business districts that are slated to rival other central business districts in Metro Manila, like the Makati central business district and Bonifacio Global City. Business activities in places like Fairview, Munoz and La Loma are booming due to the high concentration of small- and medium-sized businesses.
Of course, Quezon City is best known for being the "City of Stars." Television networks, radio stations, and film studios call the city home. Well-known entertainers in film and television also reside in many of its condominiums and subdivisions. The Araneta Coliseum, the first large domed structure in Southeast Asia that was built by the Araneta family on land that used to belong to an American company, and is still the undisputed premiere sports and entertainment venue in the country. A large number of theaters, clubs, bars, and restaurants are also located in the city.
Condo for Sale in Cubao Quezon City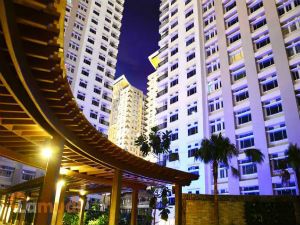 Cubao is the first central business district of, and, until now, an important commercial area in Quezon City. The core of the district is concentrated at the Araneta Center, a 35-hectare mixed-use estate that was developed by the Araneta family, and is now home to various establishments and residential buildings, such as condominiums. Perhaps no other place is more synonymous to the Araneta Center and Cubao itself than the Araneta Coliseum, which hosts many PBA and UAAP games; and concerts by both local and foreign acts. The district is also home to many nostalgic places such as the Ali Mall, the first shopping mall in the Philippines, and the old Fiesta Carnival, which is now occupied by a Shop Wise outlet.
With the district's bustling economy and premium location, there is no reason why one would pass up in the opportunity to buy a condo in Cubao. The choices are limitless, from the various developers like Empire East, Robinsons Communities, Megaworld, and more. Empire East boasts of being the most notable among all with the location of their Manhattan Towers, which have a direct link to the Gateway Mall. Robinson's Communities likewise have offerings that are strategically located around the area. Megaworld offers units which are likewise located within the heart of Cubao. Prices of condo units for sale in Cubao range from as low as PHP 1.6 million to as high as PHP 36 million.