Cubao Quezon City Is a Fast-Rising Trendy Community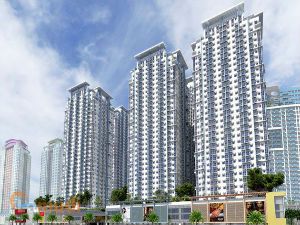 Although Cubao has always been a place for marketing goods and average shopping malls, it was just until recently that this community began building itself into an up and coming upscale place that everyone can enjoy at a seemingly lower price than the other business districts. As part of Quezon City, Cubao is one of the busiest places because of the many activities and opportunities it offers to people from different walks of life. Surely, it would be impractical not to take the advantage of living in Cubao especially that it is now rapidly progressing in terms of economic growth.
Cubao, Quezon City is full of employment options. Companies are continuously rising in this place and one will surely find their niche here. Want to go even bolder? Setting up your own business in this area will be a strategic move, especially if you have the knowledge and skills on the next big thing that people will go to. More importantly, Cubao is accessible to other business districts one might be working in as it has two light rail transit stations, the MRT-3 Araneta Center-Cubao Station and the LRT-2 Araneta Center-Cubao Station.
Work up your appetite because this place is also a haven for food choices. You can try a fresh way of enjoying your meal by personally picking the ingredients of the food you want to eat and have it cooked before your eyes in the Dampa sa Farmers' Market. Street food are also around the corner with a bunch of tents lined up within the Araneta area ready to serve you a variety of chow. Classy restaurants are also available, such as the Four Seasons Buffet & Hotpot, Hotel Novotel, Bellini's, and Sachi. A wide-range of international cuisines wait for you when you explore this place at its every interesting corner.
Are you tired of the daily grind of traffic and work? Refresh your mind and body when you play with the different art pieces in Art in Island museum. Not only will you get to appreciate art visually, but you can also capture it with its illusory features. Check out this popular museum in Barangay Socorro. Another activity that will release your stress from everyday activities is by trying practice shooting in Stronghand Inc. Shooting Range. It will be like hitting two birds with one stone because you get to wash out the tension from your body and get to practice a self-defense life skill.
Home in an Apartment for Sale in Cubao Quezon City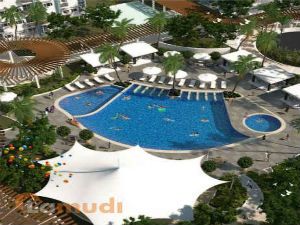 Having a place you can call your own is probably one of the things people want most in life. What is more enticing is to have it in a booming place where you will surely enjoy the perks of city living. Buy an apartment in Cubao, Quezon City and see the wonder unfold before your very eyes. Check out the one-bedroom apartment with balcony for sale in Manhattan Heights Tower C that is equipped with a lightning protection system and 24-hour security. Another notable listing that has every amenity you would want for your family is an apartment in Escalades East Tower.
Another apartment for sale is a studio located at the Manhattan Parkview Tower. It has a floor area of 22 square meters and can be bought for as low as PHP 3.5 million. An 80 square meter apartment at Union Square, priced at PHP 3.6 million, is worth checking out given the prime location of the building. There is another available apartment - a beautiful 30 square meter studio unit at Manhattan Plaza 1 that is worth PHP 4.4 million.
Being a major commercial center and transportation hub in Metro Manila, Cubao's property market always attracts attention and interest. Apartments, especially those within or near the Araneta Center, are most sought after by individuals who either want to live where almost everything is within reach or earn passive income by having them rented out. The time to buy available apartments in Cubao is now, as these properties are among the hottest and fastest selling in the market nowadays.