Why Not Kick Start Your Dreams in Quezon City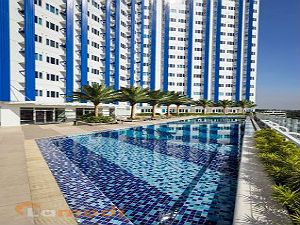 Whether you are a young professional or a student looking for a place to settle in the busy Metro Manila, you will definitely find that Quezon City an ideal place to start your dreams. Dubbed as the City of Stars, Quezon City maintains its vibrant and inclusive culture for all walks of life, making city life surely an exciting and fulfilling one.
Quezon City, or simply QC is the most populous city in the national capital. Due to its massive land area, a lot of multinational companies, IT parks and buildings, media networks, and other corporations chose to set up their headquarters in the city. Its strategic location makes it a gateway between Metro Manila and northern provinces of Luzon.
While the city remains as one of the most progressive ones in Metro Manila, it is not a city where it is all work and no play. There are many shopping malls the city, as well as parks, such as the Quezon Memorial Park, La Mesa Eco Park, and Fernwood Gardens.
The city is also known for its diverse food scene. Popular locations like Tomas Morato, Maginhawa Street, and Katipunan all serve global cuisines, may it be Italian, Persian, or Korean.  When it comes to delectable food, QC is the way to go for food trips or restaurant-hopping.
The city is also known for housing two of the best schools in the country, the Ateneo de Manila University and the University of the Philippines Diliman. They are not just schools, however. UP, for example, is a must-go destination in the city for a serving the sought-after Mang Larry's isaw and Rodic's tapsilog. The said school is also a favorite sporting ground for joggers, bikers, and frisbee enthusiasts.
These are just a few reasons why Quezon City is an ideal place to live in, especially if you are from the province and you just started working in Metro Manila. Now, the question is, where in QC should you go if you want the best place to rent?
Studio Type for Rent: Quezon City Has Many Options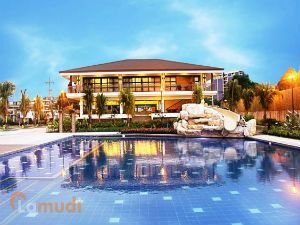 Inside the city are a wide range of residential choices. There are government socialized housing settlements, middle-class communities, and upscale neighborhoods. For students and professionals alike, a studio for rent in Quezon City is the most ideal option because it provides sufficient space for non-exorbitant prices. There are many mid- to high-rise condominiums situated in the most accessible areas of the city near schools and business establishments, and they usually have studio units for lease.
SMDC's Blue Residences in Katipunan has some of its studio units up for rent. The main selling point of this project is its close proximity to Ateneo, UP, and Miriam College. A 21.6 square meter unfurnished unit can be rented for only PHP 11,000 per month.
Meanwhile, the monthly rent for a furnished 24 square meter studio at MPlace Condominium located in South Triangle costs PHP 16,000. It has retail establishments nearby and is close to media network offices, including GMA and ABS-CBN.
If you want to live somewhere near Eastwood, you can try checking out units at Le Grand. Rents for a furnished 30 square meter studio starts at PHP 20,000 per month.