The condo market of Quezon City can be classified as mid-market with prices that are not as expensive as those found in Taguig or Makati. The average price (2016) of a one-bedroom condo for sale in Quezon City is PHP 3.355 million, according to Lamudi data.
Quezon City, being the largest city in Metro Manila, is also the only one served by all three commuter train lines; namely, LRT-1, LRT-2, and MRT-3. Another line, MRT-7, is currently under construction and when completed will run from North Avenue to San Jose Del Monte, Bulacan.
The Quezon City district, Fairview, is one of the most searched areas for properties, according to Lamudi 2016 onsite data.
Majority of Quezon City's condos are found in major mixed-use developments, townships, or business districts, including the Araneta Center, Eastwood City, Eton Centris, Vertis North, and the upcoming Cloverleaf Balintawak, which is strategically located at the junction of EDSA and the North Luzon Expressway.
A City with a Myriad of Opportunities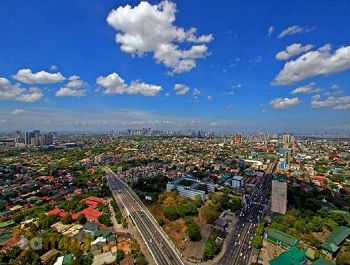 Quezon City is the largest city in Metro Manila, and the most populous in the entire Philippines. Offering a complete urban lifestyle, convenience is one of the many reasons why many choose to visit, work, and reside here. The city may seem a little daunting thanks to its land size of 166.2 square kilometers, but one need not go far because everything one needs will always be reasonably within reach.
QC as it is colloquially called, has been undergoing a sort of renaissance over the last decade. Many of its government-owned land have been privatized and turned into exciting mixed-use developments that boast of commercial, corporate, and residential segments. The most notable include Megaworld's Eastwood City, a 17-hectare project that his home to many residential apartments, office towers, and high-end shopping malls. Upcoming is Ayala Land's Vertis North, a 29-hectare estate that has been deemed to become the city's very first central business district.
Makati is not the only city that offers many opportunities. Quezon City is one of the most dynamic areas in the country, and is number seven in the Top 10 Asian Cities of the Future. It ranks alongside Hong Kong, Singapore, and Taipei. With 58,133 registered businesses in 2010, the city has numerous commercial establishments that provide many with the means to make a living. Notable companies based here include Citibank Philippines, the Mercury Drug Corporation, and top television networks ABS-CBN and GMA 7.
When it comes to educational opportunities, QC is arguably the place most students seek to be in. It is home to many of the country's most highly regarded educational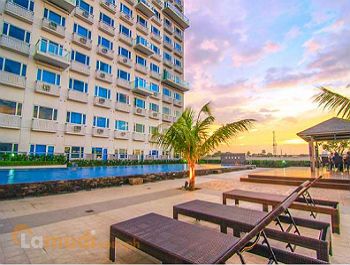 institutions. These include the  University of the Philippines Diliman, the Ateneo de Manila University, Our Lady of Fátima University, Miriam College, and Kalayaan College, just to name a few.
Condominium for Sale in Quezon City
With all that the city has to offer, investing in a condo unit for sale in Quezon City is a lucrative decision, personally and financially. Most developments in the city are located in or near key districts, neighboring shopping centers. This is because a typical mall has supermarkets, hardware centers, cinemas, and department stores providing residents easy access to anything and everything they need for daily living and leisure. Cubao and North Avenue are such areas.
Other key locations are near schools, such as Katipunan and Diliman. While most students rent a condo or a room in a dormitory for the duration of their stay, families and newly married couples buy units in preparation for the long-term education of their children. For enterprising individuals, buying a condo in these areas also mean continuous occupancy (continuous income) because of the high demand. With over 366,000 undergraduates in the tertiary level only, the city never runs out of students in need of a place to stay.