QUEZON CITY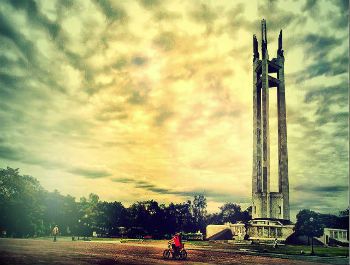 As the largest city in the National Capital Region (NCR), Quezon City has a land area of approximately 64.17 square miles and a population of 2,761,720 as of 2010. It is a mecca of commercial and residential establishments situated in the northern area of Metro Manila. Named after the second president, Manuel L. Quezon, it is made up of 12 barangays, which are the smallest governmental unit in the Philippines. Consistently in the top 10 Asian cities according to the London Financial Times, the city was ranked as 5th in the Best Economic Potential category, 3rd in Cost Effectiveness, 6th in terms of Best Human Resources, and 10th in Quality of Life.
The city also boasts of momentous historical events, especially during the Spanish colonial period. Here is the home of Filipino patriot and revolutionary, Melchora Aquino, also called Tandang Sora It was at her house in Pugad Lawin that Filipino hero, Andres Bonifacio with his fellow Katipuneros declared a revolution for Philippine independence against the Spaniards. This was the birth of the Filipino nation. Today, this house still stands in Project 8, now known as Bahay Toro.
The city eventually became the country's capital during the 1930s until the 1970s when it was transferred back to Manila. It comes as no surprise that a lot of government offices and institutions are located here. Reputable schools and universities are also found in the city, including the government-owned University of the Philippines – Diliman, Ateneo de Manila University, and Miriam College.
BUYING PROPERTY IN QUEZON CITY
Nowadays, Quezon City is urban, modern, and financially viable. Students, families, expatriates, and other individuals reside in the city because it is home to countless shopping centers and recreational hubs. The city also attracts local and international investors. Estimates of 30 to 40 businesses are registered every month. Commercial areas such as Cubao and Eastwood City are lifestyle complexes that house shopping malls, condominiums, hotels, a number of multinational companies, such as Citibank, IBM, Canon, and Mercury Drug Store.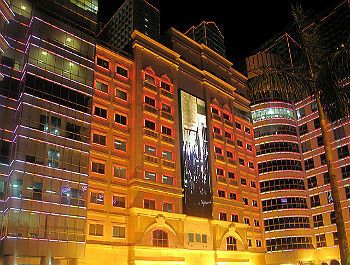 Real estate costs in this city are relatively lower than in places like Makati or Ortigas. It is an ideal place for people to live in. The city may be called a lifestyle city as it has:
13,000 food establishments
2,955 beauty salons
649 barber shops
129 physical fitness centers
176 dance schools and studios
12 health clubs
2,830 recreational centers
60 cinema houses
To those more interested in commercial properties, it has one of the largest consumer populations in the country, making investing here lucrative.
Photographs from Gian Cayetano and spo0on (Flickr)