Being Metro Manila's largest city, Quezon City offers a wide variety of apartments for sale. The average price of a one-bedroom apartment for sale in Quezon City is PHP 45,000 per square meter.
A city this large has a huge population. In fact, Quezon City is the most populous city in the Philippines with a 2015 Census population of 2,936,116.
Quezon City is divided into six congressional district, each of which elects a representative to the Lower House of Congress. As of 2016, there are 142 official barangays in Quezon City.
Serving as the capital of the Philippines from 1948 to 1976, Quezon City hosts some important government institutions, including Batasang Pambansa, the Office of the Vice President of the Philippines, the University of the Philippines Diliman, and the Office of the Ombudsman.
Well served by public transport infrastructures, Quezon City is the only city in Metro Manila served by all the commuter railways (LRT-1, LRT-2, and MRT-3). MRT-7, which is under construction, will traverse Quezon City from North Avenue to San Jose Del Monte City in Bulacan.
The Presidential City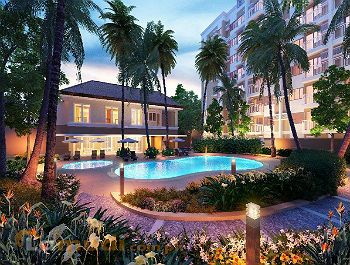 Quezon City was named after the second president of the Philippines, Manuel L. Quezon. It was initially established to serve as the country's capital city and from 1948 to 1976, it was. Born out of the small individual towns of San Francisco del Monte, Novaliches, and Balintawak, the city may no longer be the nation's capital, but it is still the seat of many important national government offices.
It is also the largest city in Metro Manila in terms of land area (166.2 square kilometers). Its total registered population (more than 2.9 million as of 2010) makes it one of the largest sources of manpower in the county. With a great deal of space and people, the city continues to be one of the most significant economic centers in the country. As such, you'll get the most value out of an apartment for sale in Quezon City as property values appreciate and more people show interest in living here.
Locally and Internationally Acclaimed
Recent years have seen Quezon City receive local and international acclaim, mostly for its efforts to improve its economic potential, environmental sustainability, and the overall quality of life of its residents. The combined efforts of residents, investors, and the local government has allowed Quezon City to achieve significant progress in recent years.
The city is currently the country's largest service economy, with the majority of registered businesses engaged in wholesale and retail. It is also the location of several mixed-use townships, many of which are integrated developments with various businesses, condominiums, restaurants, and shopping malls. The most well-known are the following:
Eastwood City

U.P. Ayala TechnoHub

Araneta Center
The city is regarded as the national capital region's center for medical care. Several government-owned specialty hospitals are located here, including the Philippine Heart Center, the Lung Center of the Philippines, the National Kidney and Transplant Institute, and the Philippine Children's Medical Center.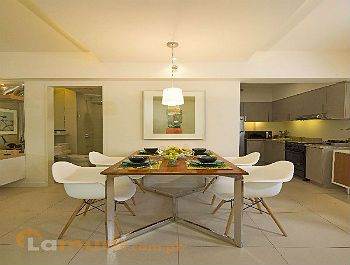 Apartment for Sale: Quezon City
There are a number of quality and affordable options for an apartment for sale in Quezon City currently available on the market. The Quezon City skyline is dotted with high-rise to medium-rise flats and rowhouses from many of the country's best real estate developers. 53 Benitez by Rockwell Primaries, a subsidiary of Rockwell Land, has units that range in price from PHP 6.5 to 10.3 million. Units at Magnolia Residences by Robinsons Land have prices that range from PHP 3.2 to PHP 7.3 million. Units at Avida Towers Vita 1 by Avida Land Corporation are priced from PHP 2 million to PHP 7.6 million. An apartment for sale in Quezon City comes with numerous options when it comes to amenities such as gyms, swimming pools, function rooms, and landscaped gardens.
Smaller individual estates are also spread throughout the city. Examples of these can be found in Ferndale Villas, Stellar Place, and The Manors Celebrity Place. Apartments for sale in Quezon City in these child-friendly locations are priced anywhere from PHP 2 million to PHP 14 million.
Living in Quezon City can be pricey, and one of the best ways to stay in a reasonably priced district is to live in an apartment. There's an apartment for sale in Quezon City with as many rooms and as much space as a traditional house and lot while costing less in terms of asking price and maintenance.
Frequently Asked Questions
Is there an apartment for sale in Cubao?
Yes, there are 6 apartments for sale in Cubao. Cubao is the heart of commercial activity in Quezon City. Most people rent condo units here, but there are those who prefer to live in affordable apartments for rent.
Is there a foreclosed apartment for sale in Quezon City?
Yes, there are 2 foreclosed apartments for sale in Quezon City. A foreclosed apartment is a great investment, especially in a progressive city that's poised for growth like Quezon City.
Is there a bedspace apartment for sale in Quezon City?
Yes, there are 2 bedspace apartments for sale in Quezon City. Bedspacing facilities are incredibly lucrative rental properties that can provide you with multiple income streams.