PASIG CITY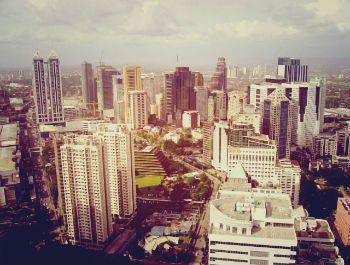 Situated at the east of the Metro Manila is a city once inhabited by rajahs and sultans. Formerly a part of the Sultanate Kingdom of Tondo during the pre-colonial period, Pasig City is now one of the most economically sound cities in the Philippines. Encompassing a land area of 18.71 square miles and a total population of 669,773, the city is one of the oldest in the capital. It was created by the Augustinians in 1572, and used to be capital of the Rizal Province prior to the creation of the National Capital Region (NCR).
During the precolonial times, the city was a thriving Muslim community dwelling along a long and winding creek they called "Bitukang Manok", which translates to "chicken intestines". The natives used to conduct trade here with the Chinese whose origins could be traced back to the Ming Dynasty. When the Spaniards came, they named the creek "Rio de Pasig" or Pasig River.
Post World War II, the city dwellers worked hard to rebuild the ruined city that was once a haven of wealth and royalty. Establishments and institutions were reopened and reconstructed. Throughout the years, the city transformed itself to become one of the most progressive districts in the country.
RENTING PROPERTY IN PASIG CITY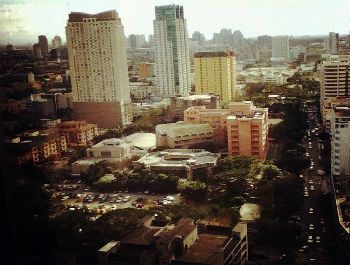 Today, Pasig City is known for being the second largest financial district in the entire Philippines. The Ortigas Central Business District (CBD) along with the Makati CBD, general the largest income in the capital. The Ortigas CBD, particularly in the eastern section is where financial resources are more concentrated. Multinational corporations and financial banks are located here, such as:
the Philippine Stock Exchange headquarters,
San Miguel Corporation,
HSBC Philippines,
the Asian Development Bank, and
the Manila Electric Company (MERALCO).
Because of its strategic location and accessibility to establishments, a lot of local and foreign people prefer to settle in here. Different properties, such as houses, condominiums and apartments can be largely seen, and these properties range from lower middle class to upper class. Its prime location gives easy access to a lot of places, such as state-of-the-art hospitals like The Medical City, which boasts of 280 doctor's clinics and an 18-storey building dedicated for intervention and diagnostic facilities, and many shopping and leisure hubs:
EDSA Shangri-La
The Podium
SM Megamall
Robinsons Galleria
St. Francis Square
The Metrowalk
Tiendesitas
Many schools are also located in the city making it an ideal place not only for investors, but also for families and individuals.
Photographs from Wikipedia and Ace Bonita (Flickr)