Condo for Rent: Ortigas Is a Smart Option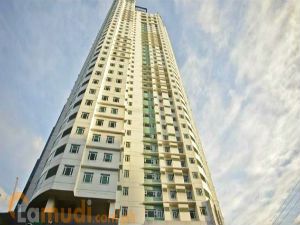 If you are employed in one of the Manila's busiest central business districts, the Ortigas Center, living in its close proximity is a value-for-money choice. Here are some reasons why:
The traffic situation in Metro Manila has not only gotten worse, but it is also detrimental to both the public and private sector. The government estimates that the economy loses about PHP 3 billion each day due to traffic. It will also take a 20-year plan to substantially address traffic congestion in the Metro. Related to this is the perpetually problematic railway system, which also affects our travel time to work.
Because of these issues, a condo for rent in Ortigas would be more economical because it is already close to your place of work. If you work in Ortigas Center, living within or near the area will substantially reduce your transportation time and costs, and will allow you to save a lot of money on fuel. In addition, avoiding the traffic brings down stress levels and walking (or biking) to work is good for your health. Reporting early to work allows you to get more things done and to complete deadlines ahead of time, thereby making you more productive.
Finding a Condo for Rent in Ortigas Center
Finding a cheap condo for rent in Ortigas is easy. If you are doubtful, there is a wide array of developers to choose from that would fit anyone's budget. On the north side of Ortigas Center are condominiums including The Sapphire Bloc, East of Galleria Condominium, Pearl Place, and BSA Twin Towers. On the east side, which is under the jurisdiction of Pasig City, are residential condo towers, such as Renaissance Condominiums, The Currency Tower, and Alexandra Condominiums, among others. Finally, on the southwestern side of Ortigas Center are some of the most luxurious condos in Metro Manila, including One Shangri-La Place and St. Francis Shangri-La Place.
It should be noted that these condos are just the ones situated within Ortigas Center itself, and do not include those that are within walking distance of the business district. Some of these properties that offer plenty of condos for rent near Ortigas Center include Twin Oaks Place and Soho Central Private Residences, which are both in Greenfield District across Shaw Boulevard from Ortigas Center. Other condos include Flair Residences, SMDC's Light Residences, and Avida Towers Centera, among many others.
Your Lifestyle in Ortigas Center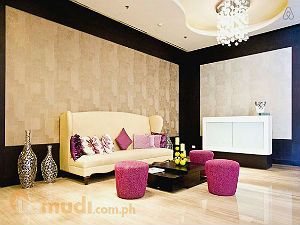 Ortigas Center gives prospective residents easy access to a number of schools, shopping malls, fitness gyms, and churches. The district is close to the Ateneo School of Medicine and Public Health, St. Paul College Pasig, the University of Asia and the Pacific, Saint Pedro Poveda College, and Lourdes School of Mandaluyong.
For shopping and entertainment, SM Megamall, The Podium, Robinson's Galleria and Shangri-La Plaza are literally a walk in the park if one is a resident here. There are also a number of churches within and near Ortigas Center, such as Our Lady of Peace Chapel (or EDSA Shrine), Saint Francis of Assisi Church, Chapel of the Eucharistic Lord, and the Stella Orientis Oratory.
In addition, Ortigas Center is also adjacent to Capitol Commons, the Metro's "newest lifestyle destination," which houses the Estancia Mall, a number of gourmet restaurants, fitness gym, and parks.
In choosing your own place to live in, weigh the overall costs of a condo that is miles away from the workplace versus the value of living close by. The reasons above show you why the latter is the smarter choice.