Real Estate Opportunities in Pasig City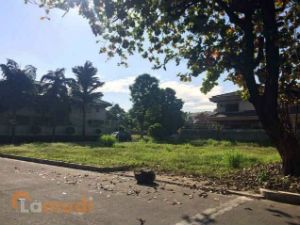 The city of Pasig, situated in the eastern-central section of Metro Manila, is best known for several locations, including Ortigas Center, the rapidly developing C5 Corridor, the gentrifying Barangay Kapitolyo, and the very exclusive Valle Verde. As such, most people have this idea that Pasig is heavily built up with very little space left for real estate development.
This could not farther from the truth. In reality, there are plenty of vacant lots for sale in Pasig, ranging from mid-size lots within residential subdivisions or gated communities to large parcels of land perfect for warehouses and other commercial developments. For any would-be real estate investor, these properties have huge commercial and business potential, thanks to the city's ever growing local economy. Here we provide some of the best real estate options, particularly a lot for sale in Pasig, and what could be the best use for them.
Prime Commercial Lot for Sale in San Antonio
One of the most highly sought after locations in Pasig is Barangay San Antonio, where Ortigas Center is situated. Here, one can find a 1,200 square meter prime commercial lot, which can be bought for PHP 180 million (or PHP 150,000 per square meter). This property is perfect and big enough for a high-rise office or condo tower.
Commercial Lot in Manggahan
A 2,464 square meter commercial lot for sale in Barangay Manggahan, Pasig can be sold for PHP 91 million. This property is close to the city's public market, which ensures considerable daily foot traffic, making it a perfect spot for commercial or retail development.
Residential Lot in Valle Verde
Larger-than-normal residential lots within the Valle Verde Subdivision can be considered a rare commodity, as real properties of this size are hard to come by inside exclusive gated communities or subdivisions. A particular available plot of land measures 1,268 square meters and is big enough for a sprawling bungalow or villa with plenty of spare space for gardens, a garage, and maybe even a swimming pool.
Commercial Property in Ortigas Avenue Extension
This huge 4,700 square meter commercial Pasig lot for sale situated along Ortigas Avenue Extension in Rosario will be a perfect spot for either a residential project (condo complex or townhouse community) or a commercial or warehouse development. With an asking price of PHP 164.5 million, its strategic location makes it a very viable real estate investment.
Lot for Sale: Pasig Is a Good Location
Pasig is one of the cities in Metro Manila that have always been on the radar of big-ticket real estate developers. Many of its formerly unused locations are now being converted into mixed-developments, most notable among them includes Capital Commons of Ortigas & Co., Portico by Ayala Land subsidiary Alveo Land, Rockwell Land's The Grove, and many other projects along the C5 Corridor.
All these exciting real estate projects are testament to the city's strong local economy. By buying real estate now, especially a vacant lot for sale in Pasig, one is assured of an investment that is safe, secure, and is sure to grow in value over time.