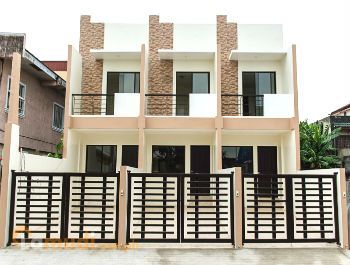 One of Metro Manila's More Versatile Cities
While not quite as glamorous as Alabang, Makati, or Taguig, Pasig City continues to be one of the most highly desired residential locations in the region. It is centrally located with Marikina and Quezon City to its north, Mandaluyong and Makati to its west, Taguig and the municipality of Pateros to its south, and the Rizal Province to its east. This makes it really easy to get to from almost all the different locales not only of the National Capital region, but of the surrounding CALABARZON provinces as well.
Starting out as one of the oldest towns in the Philippines, the city is now one of the most versatile in its region. The city houses the eastern portion of the Ortigas Center, which headquarters some of the most notable corporate offices, retail centers, educational facilities, and residential developments in the country. F. Ortigas Jr. Avenue (formerly known as Emerald Avenue) is home to plenty of skyscrapers and numerous business process outsourcing offices.
Although highly urbanized, the city is still deeply rooted in history. It continues to feature and preserve landmarks, such as the Immaculate Conception Cathedral, the Cuartel Del Guardia Civil, and the Pasig City Museum.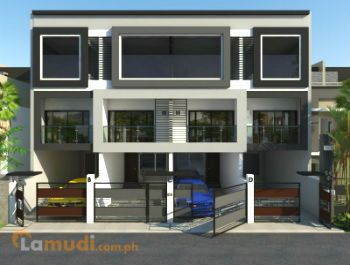 Townhouse for Sale: Pasig Has a Lot to Offer
Pasig is just as versatile on a residential front. In spite of being one of the more densely populated cities in the Philippines, it has not been reduced to offering mostly condominiums and office spaces. While its total land area is a modest 48.46 square kilometers, the city continues to be able to satisfy everyone's lifestyle choices, especially when it comes to the residential type one prefers to live in.
One of the more popular choices are Pasig townhouses for sale. The property covers just about every requirement a property seeker has. It has space that is enough to rival that of a traditional house and lot, yet prices are a little closer to smaller residential types. A townhouse for sale in Pasig City does not occupy as much land as a traditional home. Sometimes, they are built as duplexes or row houses. Whatever the case, they provide you the necessary living conditions without the extra expense of maintaining a large garden or a swimming pool in your backyard. Space is used more efficiently in a Pasig townhouse for sale. Lastly, while some are located within a village or gated community, many are conveniently located close to key districts.