Always an Economic City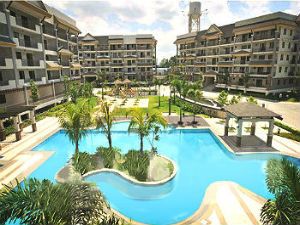 Whether in the past or in the present, the city of Pasig continues to be a key business area in the Philippines. The city originated from a small town that specialized in the production of fruit, rice, and sugarcane, as well as fish from the river it shares its name with.
While the city of today is larger and undoubtedly more modern, it remains deeply rooted in its past as an area of trade and commerce. The city is the location of the eastern section of the Ortigas Center, a financial and central business district (CBD) also situated on the boundaries of Quezon City and Mandaluyong.
The rapid growth of the city and the convenience of living here comes at a price though, with property values in this area being relatively higher compared to most cities in Metro Manila. The best way to live here would be to stay in a condo for rent in Pasig.
Work and Education in the City
The Pasig portion of Ortigas is home to many major companies, such as the headquarters of Union Bank of the Philippines, the Philippine office of the World Bank, and the second trading floor of the Philippine Stock Exchange. It is also the location of the majority of the city's skyscrapers.
Apart from numerous offices and commercial establishments, the burgeoning business district of the city is also the location of several educational institutions. The most notable schools in the area include the Ateneo School of Medicine and Public Health, the University of Asia and the Pacific (UA&P), and AMA Computer College Pasig.
There are indeed plenty of avenues for making a living and receiving an education in the city, both in its CBD and in the areas surrounding it. Fortunately, there are also numerous residential options in and around the area to make working, learning, and living in the city easier to pursue.
Condo for Rent: Pasig and Its Many Options
Choosing a condo for rent in Pasig is one of the better ways to live in the city. Most condos and apartments are strategically located in the city, providing easier access to key locations, as compared to houses situated in villages. The types are also diverse, providing options for those living alone and those living with their families, those looking to rent long-term, short-term, and even renting to own.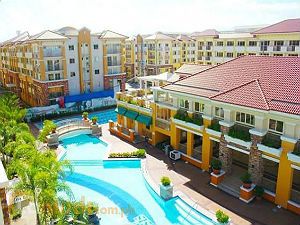 A typical condo for rent in Pasig can roughly be divided into two types:
Those located within Ortigas Center- Monthly rental rates for a condo for rent in Pasig within the Ortigas CBD may be higher, but as a result, tenants are close to many businesses and commercial and lifestyle establishments. Prices range from PHP 600 to PHP 850 per square meter.
There are also other upcoming mixed-use developments that provide similar benefits to living in Ortigas. Capitol Commons, Portico, and The Grove by Rockwell are such to be taken note of.
Those located in the other parts of Pasig- These options for a condo for rent in Pasig are smaller individual estates scattered across the city. They still boast amenities that are comparable to those of high-end properties, such as swimming pools, clubhouses, gyms, etc., yet they are generally more affordable. The monthly rent in these areas can go for as low as PHP 350 per square meter.
Frequently Asked Questions

Is there a 3-bedroom condo for rent in Pasig?
Yes, there are 142 3-bedroom condos for rent in Pasig. These spacious units can fit around 3 to 4 people comfortably, making them ideal for a small family or a small group of people who want to split the rent between themselves.
Is there a studio condo for rent in Pasig?
Yes, there are 269 studio condos for rent in Pasig. If you value your privacy and want a unit all to yourself, then you might want to consider renting a studio unit.
Is there a condo for rent in Pasig near Medical City?
Yes, there are 36 condos for rent in Pasig near Medical City. Whether you work in Medical City or if you simply want to stay close to a top-notch medical institution, then any of these condos may suit you well.