A City Signifying the Philippines' Past and Present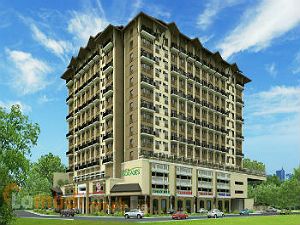 As one of the country's oldest locations, the city of Pasig serves as a testament to the Philippines' past and future. Officially founded by the Spaniards as a town in 1572 but in existence long before that, the city functioned primarily as a rural settlement. Now, it is one of the most economically and commercially profitable cities in the country.
The present city is mostly known for being the location of the eastern portion of the Ortigas Center, officially known as Barangay San Antonio. It is one of the most notable business districts in the country, and most of the city's skyscrapers are situated here. It has the second highest income among the barangays in the Philippines after Barangay San Lorenzo in Makati.
Leisure and Learning
Apart from the famed Ortigas Center, the city has other noteworthy areas. This includes the part where the C-5 Road cuts through, which is the location for commercial centers like Frontera Verde, Tiendesitas, Silver City, and SM SuperCenter Pasig. Where Shaw Boulevard and Meralco Avenue meet, one can find the newly minted Capitol Commons, a mixed-use project of retail, office, and luxury residential segments. Inside this project are a number of condo developments where you can invest in a condo unit for sale in Pasig. Professionals working inside Capitol Commons and rich families consider purchasing a condo unit for sale inside this project a worthwhile investment. Some of the projects where you can purchase a unit are The Royalton at Capitol Commons and Maven at Capitol Commons. Prices of condos for sale in Pasig in these projects range from PhP 4,200,000 to PhP 25,000,000.
Aside from being the location of some of the country's foremost commercial spots, Pasig is also a popular destination for education. It is home to a number of excellent exclusive institutions, such as the University of Asia and the Pacific, St. Paul College Pasig, and the Pasig branch of Arellano University.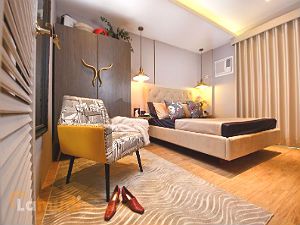 Condo for Sale: Pasig and the Life You Could Be Living
If you are a young professional or a newly married couple in Metro Manila, owning a house might not be within your financial capability just yet. Living in a condominium will often be the more sound decision. By choosing a condo in the city, you would not only get to enjoy the latest urban amenities, but you'll also live in convenient proximity to key locations in the capital.
There are numerous flats available on the market. One would think that the only option would be to rent a condo, but for an investment of only PhP 3,600,000, one can already be a proud owner of a two-bedroom unit featuring a total living area of 40 square meters in Cerritos Residences. For upscale families wanting to purchase luxurious penthouse condo units for sale in Pasig with three to four bedrooms, units in Sonata Private Residences and Residences at the Galleon cost anywhere between PhP 40,200,000 to PhP 176,800,000.
If you want to live in the center of Metro Manila where great opportunities abound, choosing to invest in a condo for sale in Pasig is a good option. These units do not only make great homes, they can also be great income-generating investments should you plan to lease your property to other interested renters.