Apartment for Rent in Pasig 5K
Transport systems make Pasig accessible to renters, with the city having LRT Stations, UV Express, jeepneys, buses, and local tricycle stations.
From Php 2,000 to Php 5,000, apartments in Pasig, Metro, Manila are already available for occupancy.
Pasig City was awarded by the Department of Health and the National Nutritional Council with the Green Banner Award for implementing different projects for medical advancements.
Pasig City's local government units are continuously implementing projects to fortify their systems on health care, business, and social services.
Affordable Apartment for Rent in Pasig worth 5K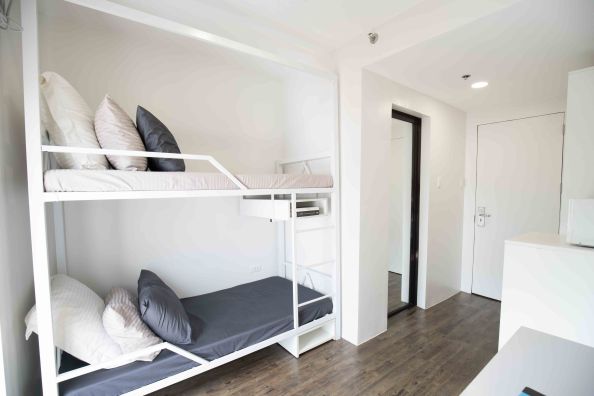 Pasig is considered to be one of the oldest cities in the Philippines, and its name comes from old Sanskrit, meaning, "river flowing from one body of water to another," which in Pasig's case are the Laguna de Bay and Manila Bay. Pasig City is surrounded by the bodies of water of Marikina and Pasig rivers. Its neighbors are surrounded by Quezon City, Marikina, Mandaluyong, Makati, Pateros, Taguig, Cainta, and Tayta
A city of color and celebration, Pasig holds various events that continuously revive the historical and cultural heritage of the town. Bayanihan Festival and Paskotitap are some of the events for residents to look forward to. Tanghalang Pasigueno, University of Life Theater and Recreational Arena (ULTRA), and the Immaculate Conception Cathedral are also worth checking out whenever you are visiting Pasig.
Pasig is notable for signs of successful and efficient development, such as social, economic, and political aspects that are continuously changing to become more accomodating. For someone who is looking for an apartment to rent, Pasig is an area to consider for its potential to be a rising economic power and a place wherein social services are readily available. With the local government units' mandate, Pasig is surely a powerhouse to behold.
What would a renter expect when renting an apartment in Pasig below 5k?
Most of the apartments in Pasig are located within Ortigas CBD, San Miguel, Pinagbuhatan, Ugong, Rosario, Kapitolyo, and Bagong Ilog. Apartments in the city provide bed frames and you have to bring your own furniture. From a price of Php 2,000, you can already get a shared apartment near transport systems. There are shared apartments in Pasig with common areas and utilities for bedspacers.
Why should a renter consider renting an apartment in Pasig, Metro Manila?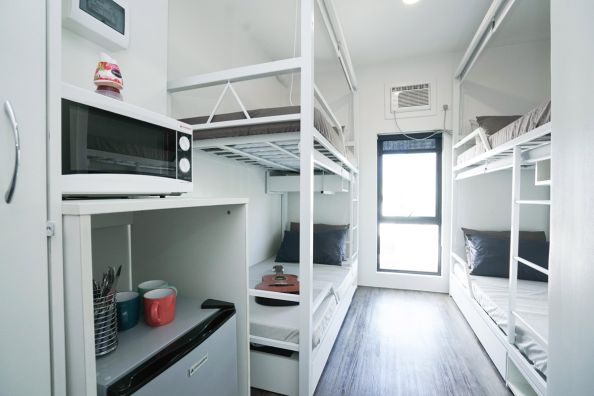 In terms of health and lifestyle, Pasig City is where you can find The Medical City, one of the top-performing and state-of-the-art hospitals within Metro Manila. In addition, local mobile clinics, dental clinics, and breastfeeding stations can also be found in barangays, as a project of Pasig to make healthcare available and affordable for its citizens. With fresh goods delivered every day, The Pasig City Public Market is accessible to everyone. In addition to this, Pasig has a high basic literacy rate, which is a result of the quality education provided by schools around the area, such as:
Pasig Catholic College (PCC)
Pasig City Science High School
University of Asia and the Pacific
St. Paul College Pasig
Transport systems make Pasig accessible, with the city having LRT Stations, UV Express, jeepneys, buses, and local tricycle stations. Almost every barangay has its own transport terminals for the easy access of Pasig's residents.
Work Opportunities in Pasig
With ADB Avenue, San Miguel Avenue, and Ortigas Avenue being in Pasig City's borders, it is currently a melting pot of different businesses and developments in the industries of Business Process Outsourcing (BPO), insurance, retail, entertainment, and food and dining. This opens doors for young professionals moving into an apartment for rent in Pasig for career advancement.