A City with Very Humble Beginnings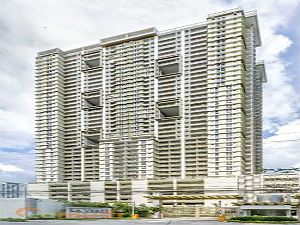 Pasay City has had humble beginnings. Long before it was hailed as a city, it used to be a farming and fishing town.
Fast forward to today, Pasay City has become a manufacturing hub. With the construction of Roxas Boulevard, the city has enjoyed access to other cities, improving the inflow and outflow of people in the city. The city government said due to the four decades of rapid urbanization in Metro Manila, Pasay City became a facilitator of trade among its neighboring provinces and cities. This, in turn, made the city a go-to place for people who wanted to settle and build their dream houses without having to face skyrocketing costs unlike in the cities of Makati and Taguig. Notable and prominent people have established their own enclaves in the city, including Claro M. Recto and the late president Manuel L. Quezon. Based on the 2015 Census data, Pasay City is home to around 416,000 people.
The city has seen an increase in the number of people registering footfalls in the city. Interestingly, this is not solely because of its connection to the network of cities in Metro Manila. Also recognized as an international gateway, Pasay has both domestic and international airports within the city's jurisdiction.
Pasay City may be the third smallest political subdivision among the cities in the Metro, but there is no denying that the city has been influential when it comes to culture. Roxas Boulevard is now hailed as a center for culture and the arts in the country, as the Cultural Center of the Philippines complex, which include the CCP Main Theater and the Philippine International Convention Center, stands along the concrete boulevard.
Studio Type for Rent: Pasay Is Your Gateway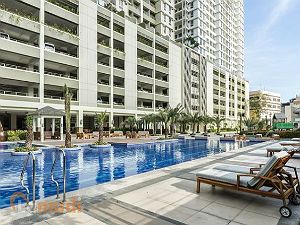 There is a range of residential condominium projects in the city, which have put up studio type units for rent. One example is the Avida Towers Prime Taft. What is good about this development is its strategic location along the more peaceful side of Taft Avenue. An unfurnished 22 square meter unit can be rented out starting from PHP 12,000. Add another PHP 5,000 monthly and you will get a fully furnished unit with a television, an air conditioning unit, an electric stove, a mini refrigerator, and even a washing machine.
On the pricier side, there are the fully furnished 30 square meter studio units in Newport City. Rent per month starts from PHP 30,000. The condominium project is just a few minutes' walk from business establishments, such as the Resorts World Manila; international hotels, like Maxims and Marriot; and a range of restaurants. The SM Mall of Asia (MOA) is also around the area.
Meanwhile, SMDC's Sea Residences has competitive rates for those who want to a studio for rent in Pasay. A 24 square meter unit can be rented for only PHP 25,000 per month. There will never be a dull moment in this condominium project as it is only steps away from MOA. Access to the airport is also easy, as well as to Okada Manila, Solaire Resort and Casino, and the City of Dreams Manila.