A CITY OF FEASTS AND FESTIVALS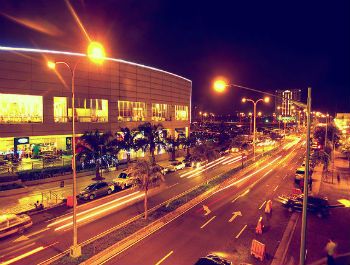 Amongst its many nicknames, the city of Pasay is also called the Festival Capital of Metro Manila. Encompassing a land area of 18.50 square miles and a total population of 392,869, this city is one of sixteen (16) districts that make up the National Capital Region (NCR). It may be the third smallest political subdivision in the capital, but it boasts of at least eleven (11) festivals. As one of the four original cities of Metro Manila, it comes as no surprise that it is the site of many traditional, as well as modern celebrations. Some of these events are as follows:
The Niño Festival (January) is an exhibit and procession that honors various images of the child Jesus.
The Feast Day of Sta. Clara (February) is popular with childless couples and parents who dance along the streets giving thanks and asking for blessings. A highlight of this event is the Tiburin Race, where 100 horses race along the Cementina and Libertad Streets.
The Malibay Cenakulo (typically March/April) is a theatrical re-enactment of the passion of Christ during the Holy Week. At 4:00 in the morning during Easter Sunday, a re-enactment of the meeting between the Mother Mary and the Risen Christ is held at the town plaza.
The Flores de Mayo (May) is a beautiful procession of flowers and models held in honor of the Virgin Mary.
The Metro Manila Film Festival (December) is the highlight of the movie industry in the Philippines. Every year, international films are put on hold in the cinemas, as only the year's entries are shown to promote Filipino culture and talent.
For five days on no fixed date, the World Pyro Olympics is held near the Manila Bay. It is the largest of its kind in the world, showcasing international fireworks manufacturers that compete against each other.
PASAY CITY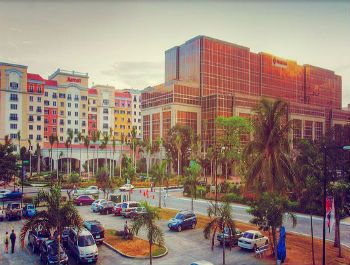 Perhaps the most important feature of the city is that is it the location of the Ninoy Aquino International Airport (NAIA). Although Terminal 1 is in Parañaque, the rest of the terminals are located here, making the city the gateway between the Philippines and the rest of the world.
Economically, the city not only serves the many tourists that are found here. 56.6% of the businesses located here are service-oriented industries that focus on general merchandising and retail, especially food-related ones. 16.5% and 9.0% are professional and utility services, respectively. The local government assures current and future investors through several offices.
The residents of Pasay City are not forgotten. The safety of their houses, condominiums, and other residential properties is being checked by an engineering office responsible for the adequacy of their structures. City planning is also a top priority to ensure that in a zone where commercial and residential are merged, residents are able to maintain a high and world-class quality of life.
Photographs from Charisse Concepcion (Flickr) and itsmorefuninthephilippines