The average price (2016) of a two-bedroom house for rent in Pasay City is PHP 11,000 per month, according to Lamudi data. The city has some of the most affordable rental homes in Metro Manila.
Pasay City has 18 public elementary schools and eight public high schools, according to the Department of Education.
Pasay has 14 institutions of higher learning, most notable of which include Pamantasan ng Lungsod ng Pasay, Manila Tytana Colleges, and Arellano University School of Law.
Public transportation is highly developed in Pasay. The city is served by the LRT-1, which has stations in EDSA Rotonda, Libertad, and Gil Puyat. Buses, jeepneys, and other vehicles also ply the city's major thoroughfares, including EDSA, Roxas Boulevard, Taft Avenue, and Sen. Gil Puyat Avenue.
Renting in Metro Manila's Airport City
When one mentions Pasay, what immediately comes to mind is the Ninoy Aquino International Airport (NAIA), the Mall of Asia (MOA) Complex, the extremely crowded Rotunda area where Epifanio de los Santos Avenue (EDSA) and Taft meet, Megaworld's Newport City, and Resorts World Manila. However, the city is more than just these areas.
A city with a total population of 416,222 as of the 2015 Census, only a small part of it is for residential developments. In fact, majority of the population lives on an area that is roughly equivalent to one-third of Pasay's territory, which is usually referred to as the city's urban areas.
This does not mean, however, that there is a lack of houses for rent in Pasay. Numerous places offer traditional houses, row-houses or apartments, and townhouses.
House for Rent: Pasay's Popular Residential Areas
Some of the popular areas where one can find a house for rent in Pasay are the barangays along Antonio Arnaiz Avenue to Taft Avenue. Also known as Pasay Road or Libertad, this busy thoroughfare is close to the Makati central business district (CBD), and offers plenty of traditional house and lots, some of which have monthly rents of just above PHP 10,000. Although this area is quite crowded, would-be residents are rewarded with proximity to transportation links, such as the LRT-1 that runs from Baclaran to Roosevelt in Quezon City.
Another area where one can find house for rent in Pasay is Taft Avenue between Gil Puyat Avenue and Pablo Ocampo Street. This area has a quieter and more laidback atmosphere compared to Pasay Road, and residents will be delighted to know that it is close to good colleges and universities, including the De La Salle University, College of Saint Benilde, Saint Scholastica's College, and the Arellano University College of Law.
Aside from the two aforementioned areas, there are also pockets of residential developments in the city. Some of these areas include San Roque Street near the busy intersection of EDSA and Tramo and San Roque Church, San Isidro near Taft Avenue and San Isidro Church, the stretch of Leveriza Street from Libertad to Pablo Ocampo Street, the Malibay area along EDSA, and the Villamor area close to the golf course and Resorts World, among many others.
Why Choose Pasay?
Given that this city is too crowded for some people, Pasay is actually a real estate hotspot because it is at an area close to both the upcoming Bay City and the Makati CBD. Among the popular leisure spots in Pasay nowadays include the Mall of Asia Complex, which is now a full-fledged business district complete with office towers (One Ecom, Two Ecom, and Four Ecom), condo developments (Shore, Sea, and Shell Residences of SMDC), hotels, a performing arts arena, a mini-theme park, and convention venues, all of which are anchored on a gigantic mall which is the Mall of Asia itself. A short distance from here is Federal Land's Metro Park, which is located along Roxas Boulevard. This mixed-use development now boasts of retail strips, a popular events venue, and several multi-tower resort-themed residential condominiums.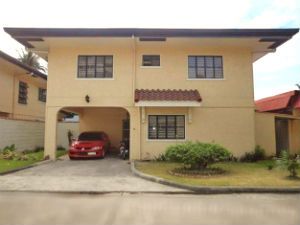 Transport-wise, Pasay is also highly accessible from the Bonifacio Global City (BGC), McKinley Hill, the Makati CBD, downtown Manila, and the Entertainment City in Parañaque. From BGC and McKinley Hill, one only has to take Lawton Avenue and cross the Sales Bridge at the Nichols Interchange to access Resorts World Manila and Terminal 3 of NAIA. If one is driving or traveling to Terminal 2 to take a Philippine Airlines flight, however, he or she only needs to take the newly opened NAIA Expressway and exit at Terminal 2. This same route is also taken by those driving from BGC and McKinley Hill to the Entertainment City, where three of the four planned multi-billion-dollar resort casinos are now operating.
In addition, travel from Pasay to the Makati CBD is also quite easy. The most common routes commuters take are Buendia Avenue and EDSA, both of which cross Osmeña Highway. Downtown Manila is also quite accessible from the city via Taft Avenue or Roxas Boulevard, while the Entertainment City, which is a reclaimed land from Manila Bay, sits beside the MOA Complex, which makes the two developments seem like a single project.
Indeed, choosing to live in Pasay via a house for rent is something urbanites can highly consider, as everything an urban dweller would ever need is easily within reach in this bustling city.