PASAY CITY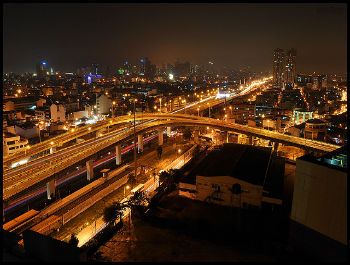 One of the four original cities of the National Capital Region (NCR), the city of Pasay is the third smallest political subdivision only encompassing a total land area of 18.50 square kilometers and a population of 392,869 people.
According to popular legend and folklore, Pasay City was named after Princess Dayang-dayang Pasay of the Namayan Kingdom prior to the Spanish conquest of the Philippines. This kingdom predated the other three kingdoms – Tondo and Maynila – that existed in precolonial Metro Manila. Its capital, Sapa, is now known as Santa Ana, which is a district in the city of Manila.
During the presidency of Ferdinand Marcos, the city was the assassination site of Senator Benigno "Ninoy" Aquino who was a firm critic of Martial Law, and the other political decisions of those times. Coming home after his self-imposed exile to the United States, he was shot upon arrival at the Manila International Airport (MIA), now known as NAIA. This event triggered the beginning of the People Power Revolution, a series of demonstrations that occurred along the Epifanio de los Santos Avenue (EDSA). This was the largest case of a nonviolent revolution aiming towards the restoration of democracy in world history.
THE GATEWAY TO THE PHILIPPINES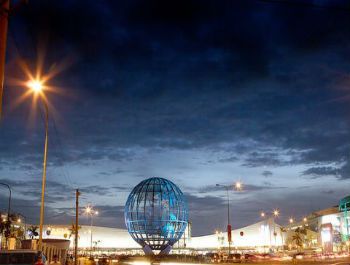 Pasay is nicknamed as The Premier Gateway to the Philippines, The Travel City, and The Travel Capital of the Philippines. This is because the Ninoy Aquino International Airport (NAIA), formerly known as the Manila International Airport, but renamed to commemorate the fallen hero, is located here. Although Terminal 1 is located in Parañaque, the rest of the airport, as well as the headquarters of some airlines are in this city. This means that all comings and goings to the Philippines begin in this city.
Because of the international airport, a large part of the city is dedicated to tourists. Many places of interest are found along the "Tourist Belt" especially along Roxas Boulevard.
Cultural Center of the Philippines (CCP)
Star City Amusement Park
World Trade Center, also called the CCP Complex
Metropolitan Museum of Manila
Museo Pambata (Children's Museum)
SM Mall of Asia, the fourth largest mall in the world can also be found in this city. Right by the Manila Bay, this place is especially frequented on weekends when there are open-air entertainment and fireworks shows. But for people who are looking for a homey feel, the Pasay Public Market is a two-storey structure that boasts of 1,500 stalls.
With world-class commercial and residential properties merged in one zone, but less congested than other cities, it is no surprise that businesspeople and families have chosen Pasay as their permanent address.
Photographs from Gene Jr. and Square Tan (Flickr)